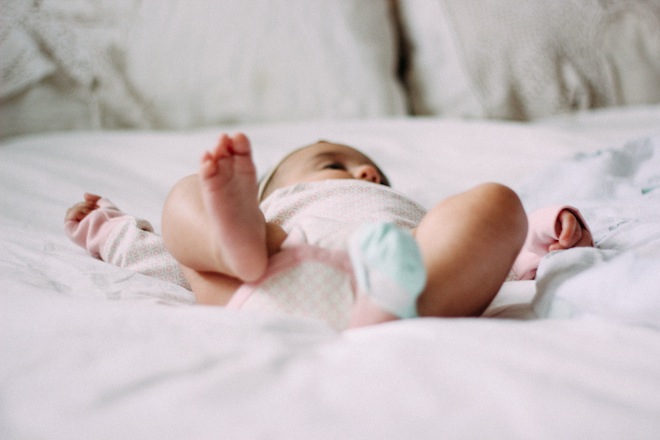 Motherhood is amazing. The best job in the world in my humble opinion. But it also the culprit of anxiety and lots of sleepless nights – especially with newborns. When we brought Lucas home I was constantly checking on him, making sure he was breathing and all was well. This time around with Lillie has proven to be no different.
When I first learned about the Owlet Baby Monitor I knew it was a baby/mama must have. Unlike a traditional monitor, this is a smart sock..SAY WHAT?! The sock comes in three sizes and uses pulse oximetry to monitor heart rate and oxygen levels while your little one sleeps. Instead of constantly checking a screen (which would drive any mama crazy), the monitor is connected to an independent base and will alert your phone should their be an issue or your baby stops breathing, allowing you to react quickly and efficiently.
Thank you Owlet for allowing this mama to sleep a bit easier at night! I highly recommend this amazing device to any new or seasoned mom. Our babies health and well being is top priority and Owlet checks one thing off the long list of things us mamas have to worry about. Again, THANK YOU!
This post was in partnership with Owlet. All opinions expressed are my own.