For over a decade Reed Krakoff was the man behind the creative direction for Coach. In 2013 he ventured off to design his own collection and this year he joined forces with Kohl's to bring a limited edition collection to the masses. The line features his signature handbags (at an amazing price point: $59-$129) as well as ready to wear and small accessories.
I feel so honored to have been able to work with the amazing Kohls team and the incredibly talented Reed Krakoff to bring you a taste of this fab collection. I spent the day shooting with Melodie Jeng a few weeks back and we hit up some of my favorite NYC gems – Cafe Ost, Tompkins Square Park, and beautiful Park Avenue. It was such an awesome experience. My absolute favorite piece is that sunny yellow gem of a satchel you see in the photos. The color is everything and it's the perfect size for every day use. Totally my #1 pick for pairing with blue jeans and a white tank.
Below is a brief Q&A I had with Reed Krakoff:
What was your inspiration behind the collection? Colors, patterns, etc.?
+ I drew the biggest inspiration for the REED for Kohl's collection from some of the items from my luxury collection. I was so intrigued to reintroduce some iconic pieces to a wider audience. When designing, I always think about the most exciting, impactful and aesthetically pleasing outcome, which is when the color blocking concept went into full swing. It's always been a part of my design philosophy to create things that are bold, exciting, and happy, and generating excitement in the affordable accessories category is one of our main goals with the REED line at Kohl's.
What kind of woman do you see wearing your collection? What is her style?
+ The target customer for the REED for Kohl's collection is really anyone who appreciates fashion, someone that might be new to designer collections, but loves style and of course value.
You can get more inspiration and style ideas over on Pinterest. Also, shop the entire collection here.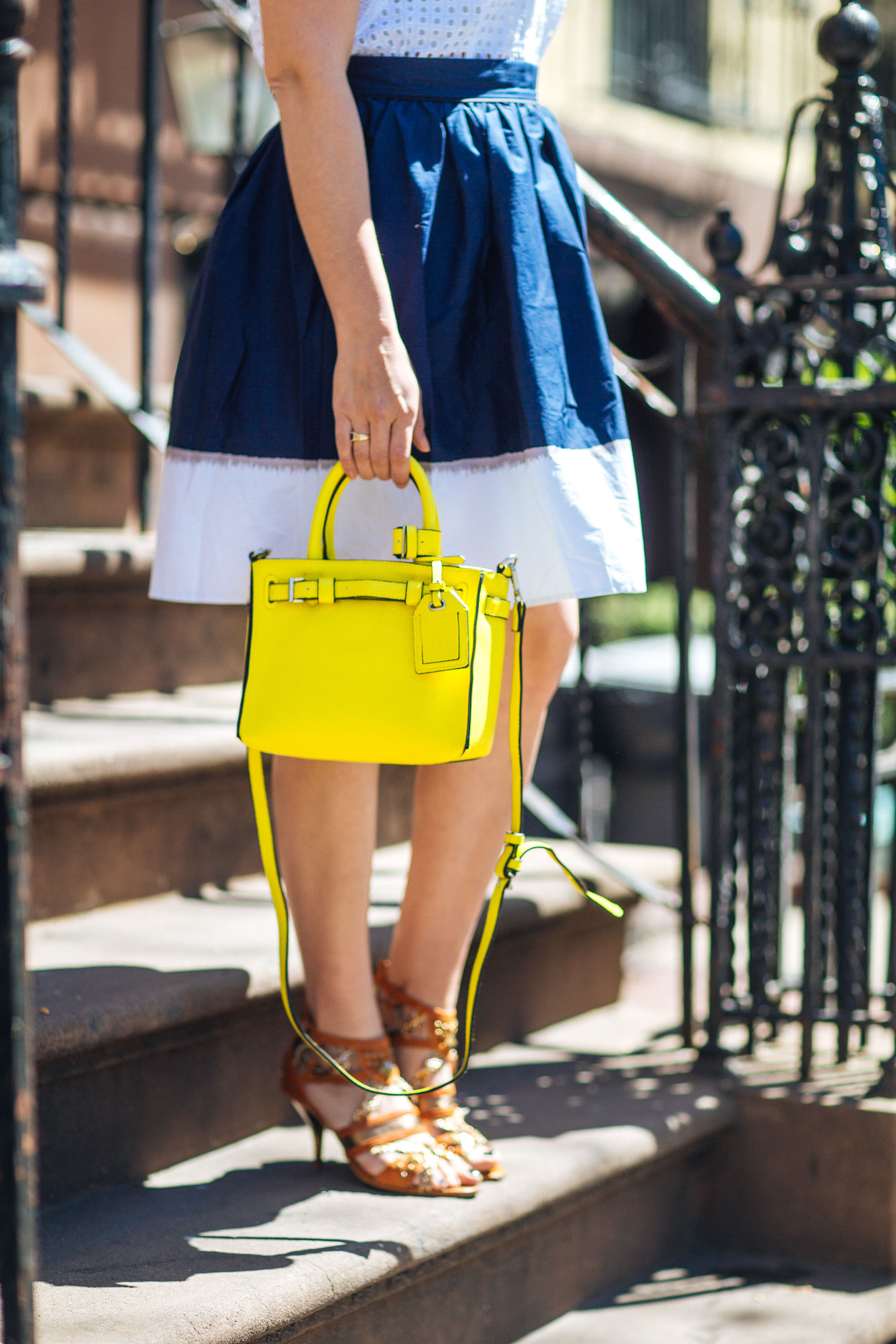 Photos by Melodie Jeng
This post is sponsored by Kohl's. Thank you for supporting the companies I love and trust!