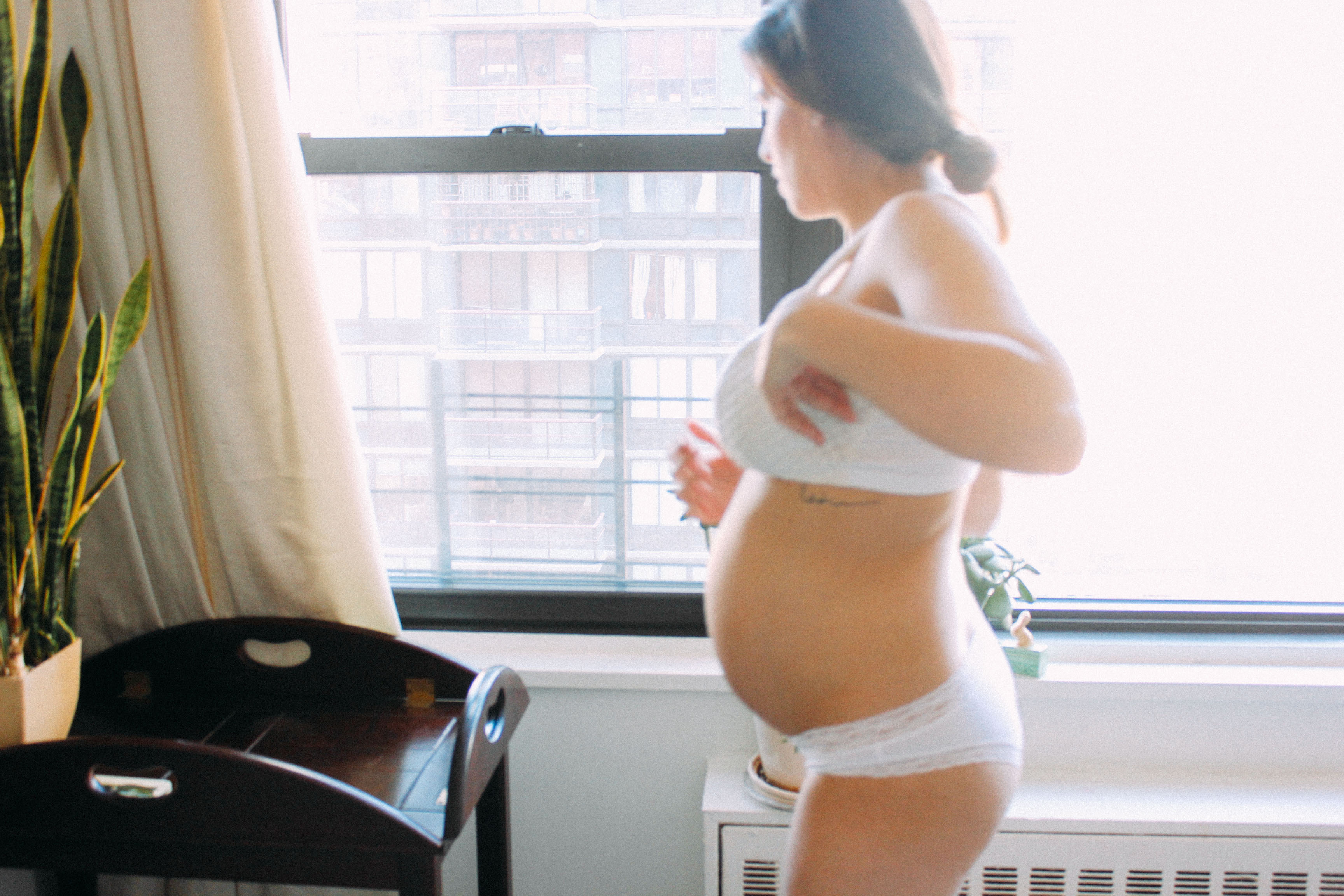 A lot of things start happening skin wise when you're pregnant. Weird red patches and outbreaks, sensitivity, itching…I could go on. With both my pregnancies I've tried a few different brands and products, most of which bothered me smell wise and just didn't feel good on my skin – too greasy, too light.
The moment I entered my second trimester I started a skin care routine that I've been pretty religious with. One of my favorite companies that I have been using is Basq. All of their products are made in the USA and are allergy and sensitive free (which is so important to me since pregnant mama skin can be so wonky). Below I've listed some of my favorite products and how/when I use them..
+ Citrus Scrub: I can't even begin to describe the relief I feel when I use this stuff. Magic I tell you! I usually scrub my entire body down – focussing on my belly and breasts – twice a week. Not only does it leave my skin feeling silky smooth, it's also a relief from that tight feeling you can sometimes experience.
+ Resilient Body Oil: The eucalyptus scent is my jam and I haven't gotten sick of it which is huge. I use this every night before bed. It's the perfect consistency and not too "oily" (make sense?). A few pumps go a long way.
+ Facial Cleanser: My face reacted very differently this time around. A few breakouts and blotchy patches appeared. I wanted to make sure I used a gentle cleanser and this scrub is perfect. I use 2-3x a week and it leaves me with the prettiest glow and is extremely gentle.
I truly believe in taking great of your skin and with a few minor tweaks in your pre-pregnancy routine, your regimen can be easily customized and leave you feeling good and pampered (yes!). This post is partnership with Basq, a company I love. All opinion are my own.