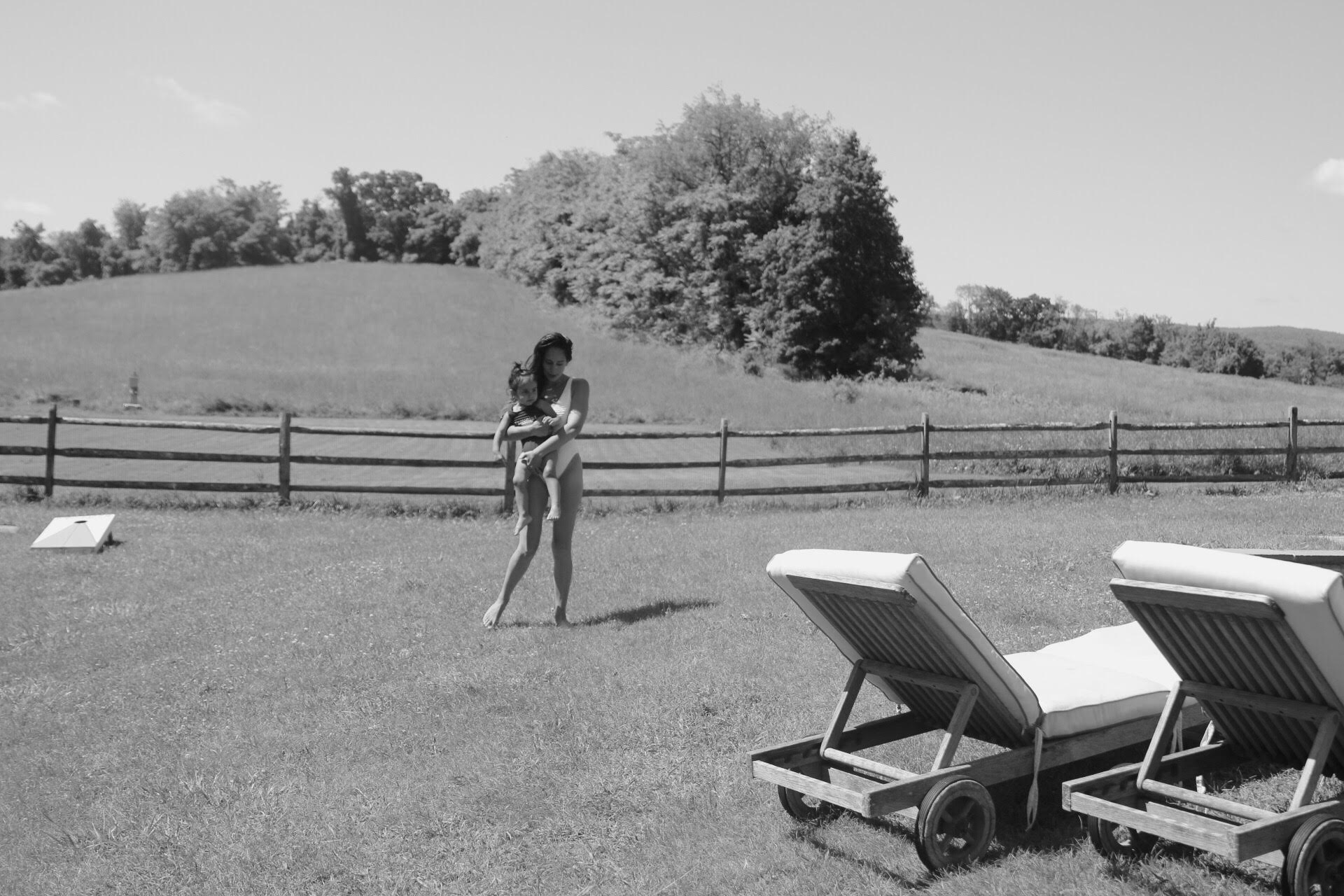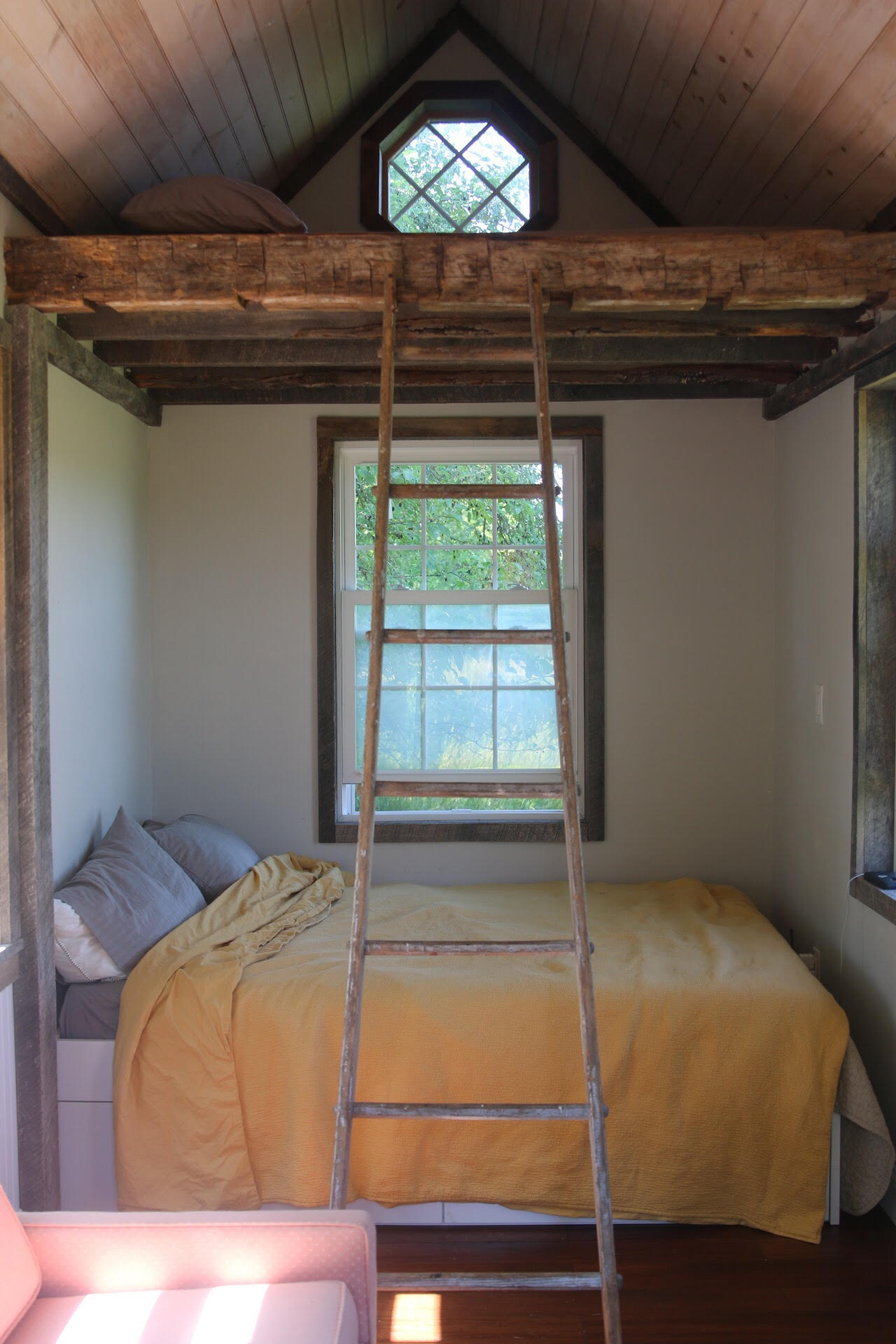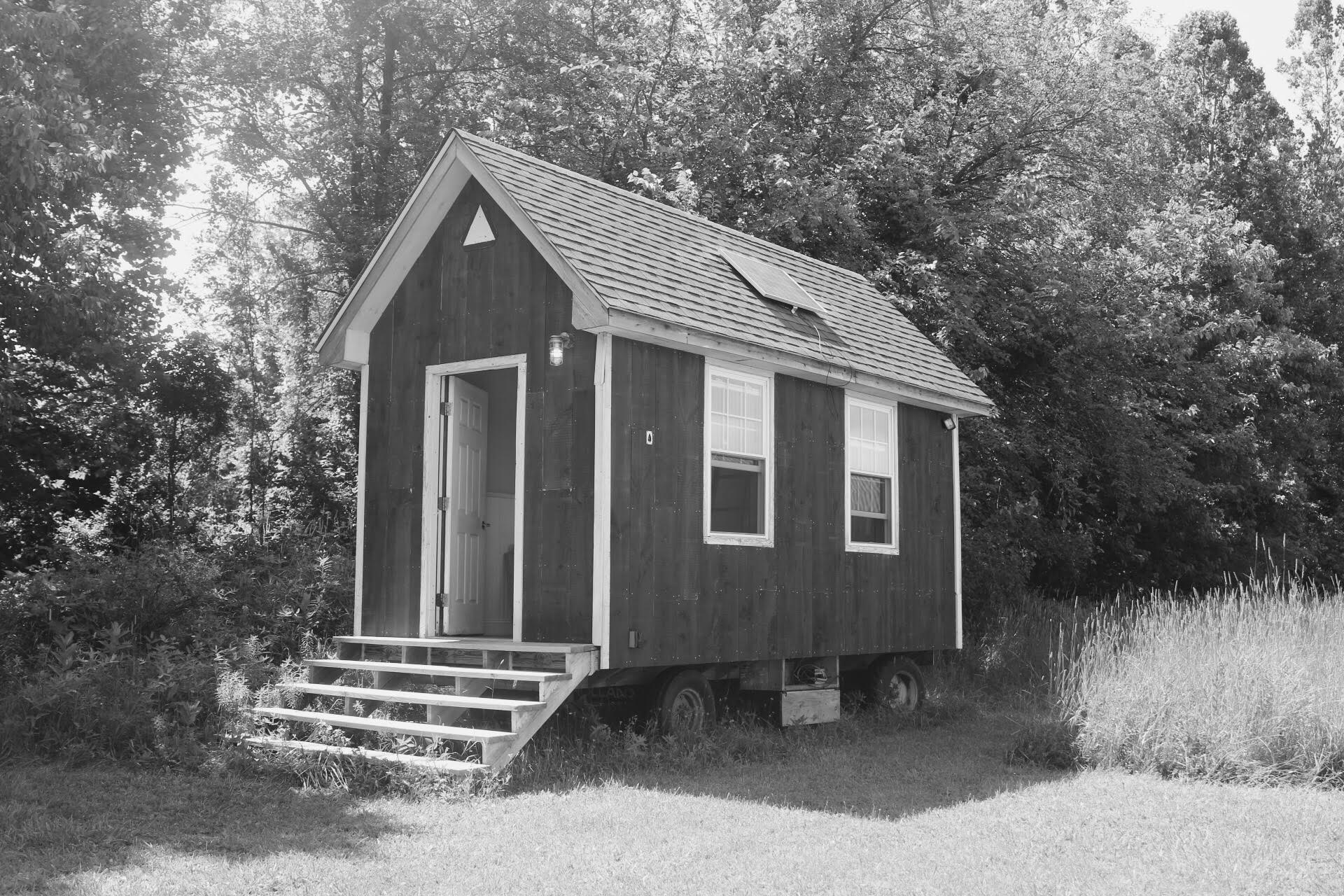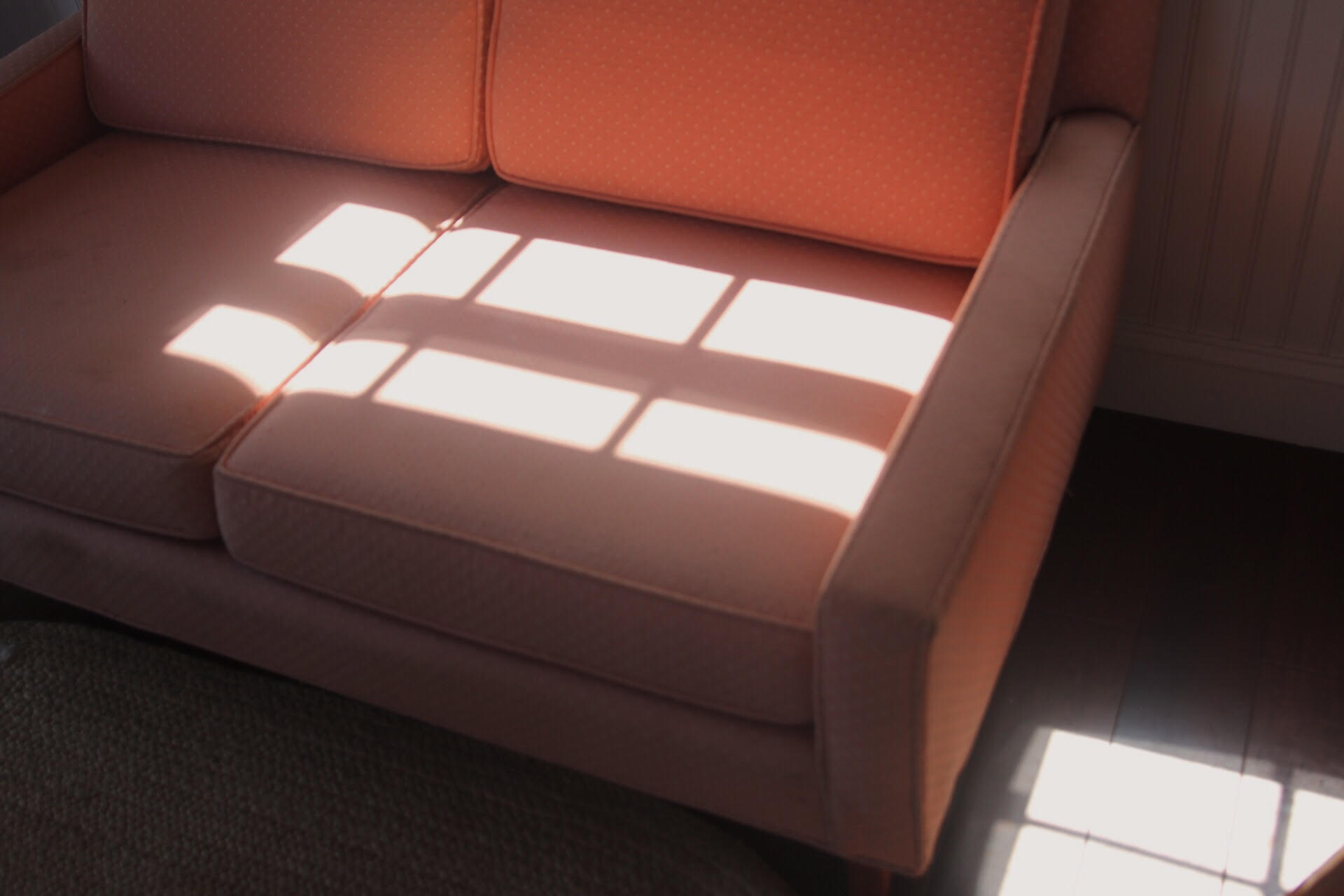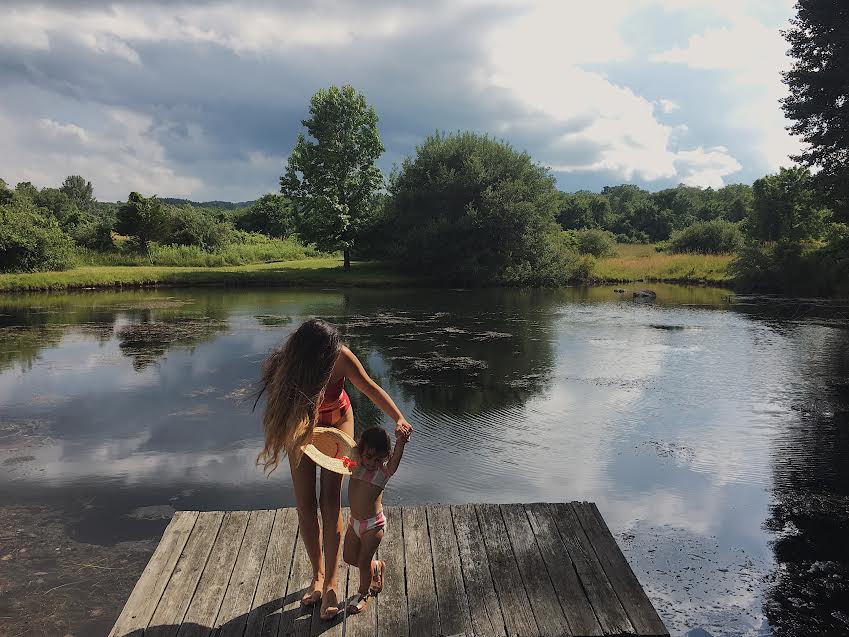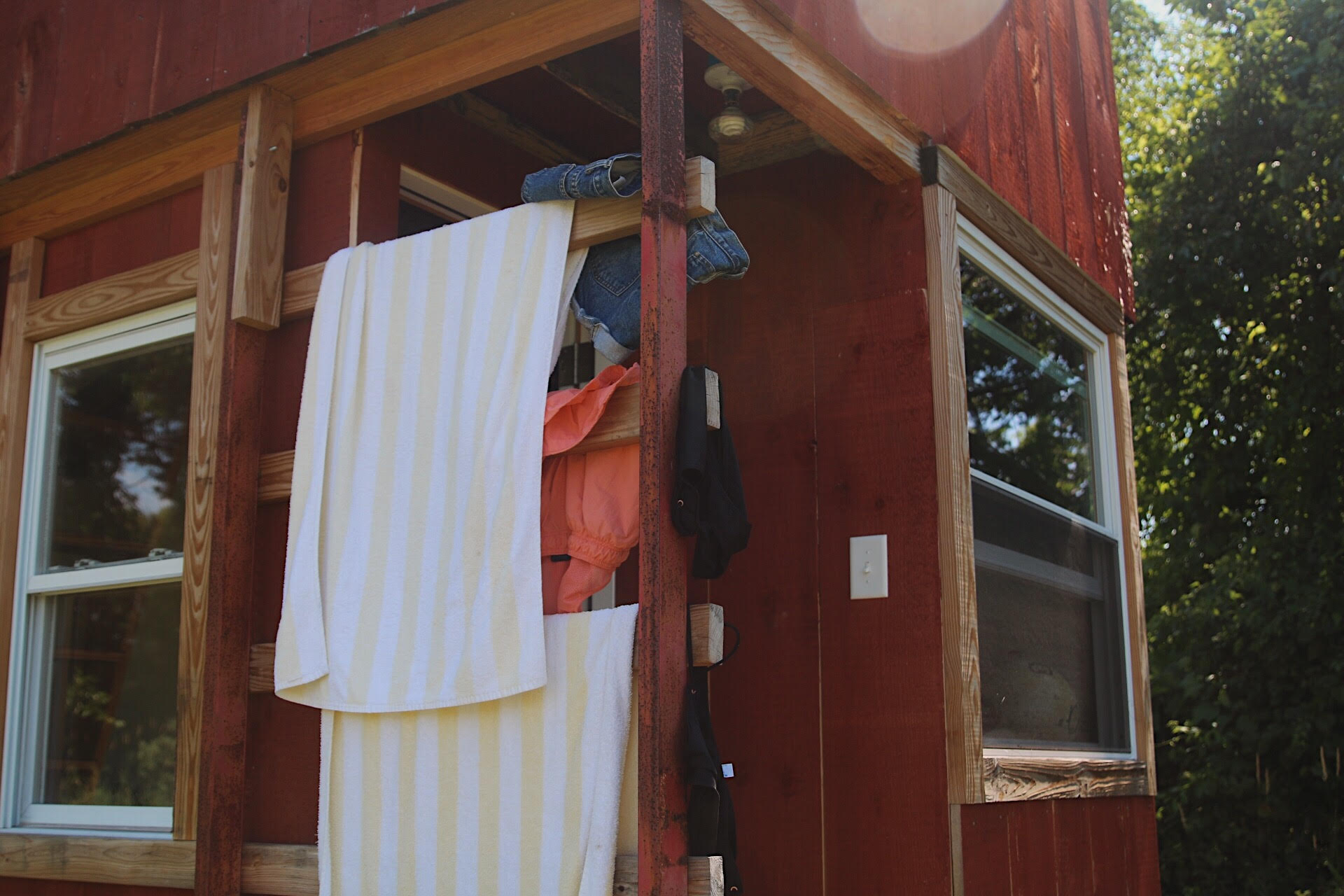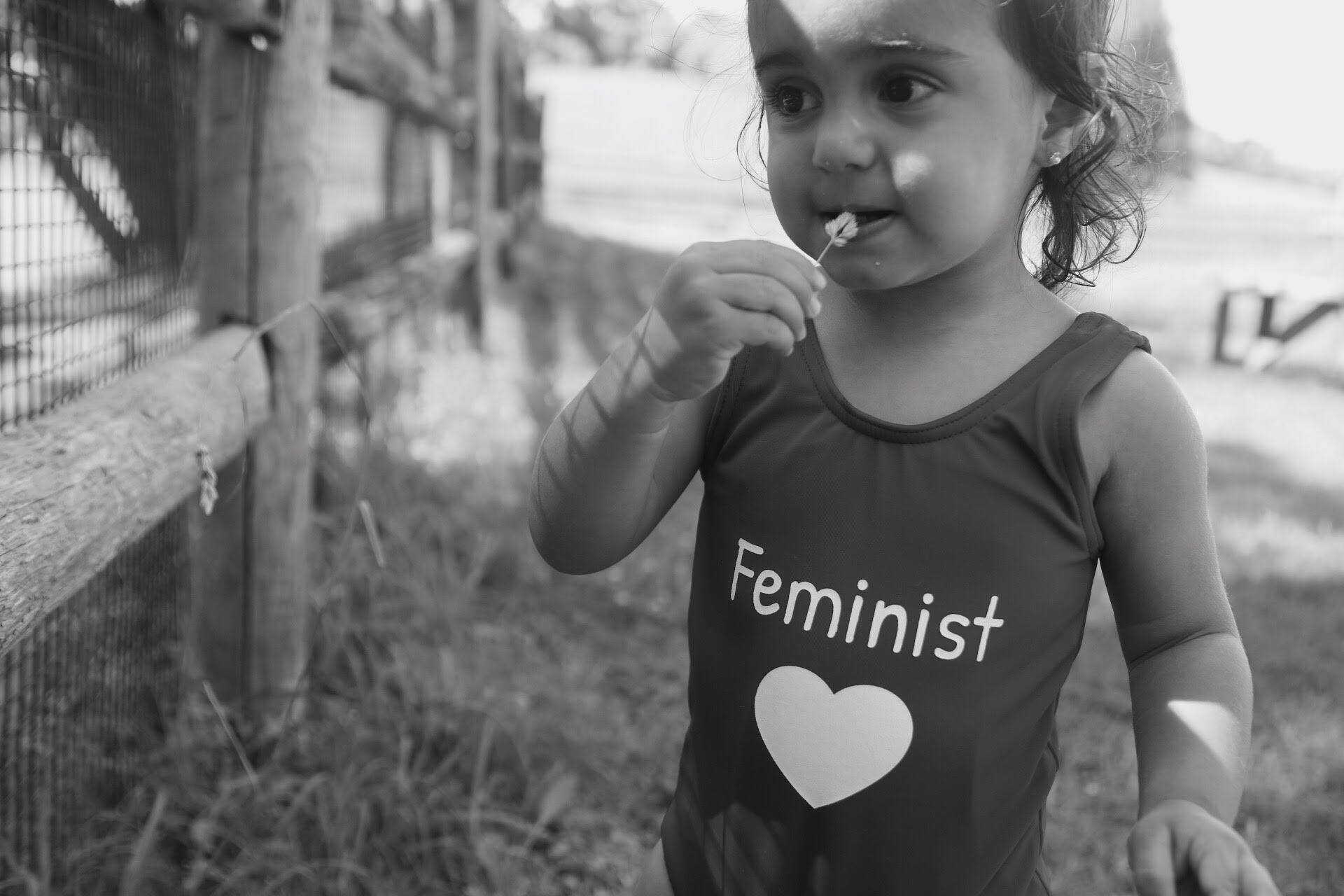 Swimsuit from Miss Annette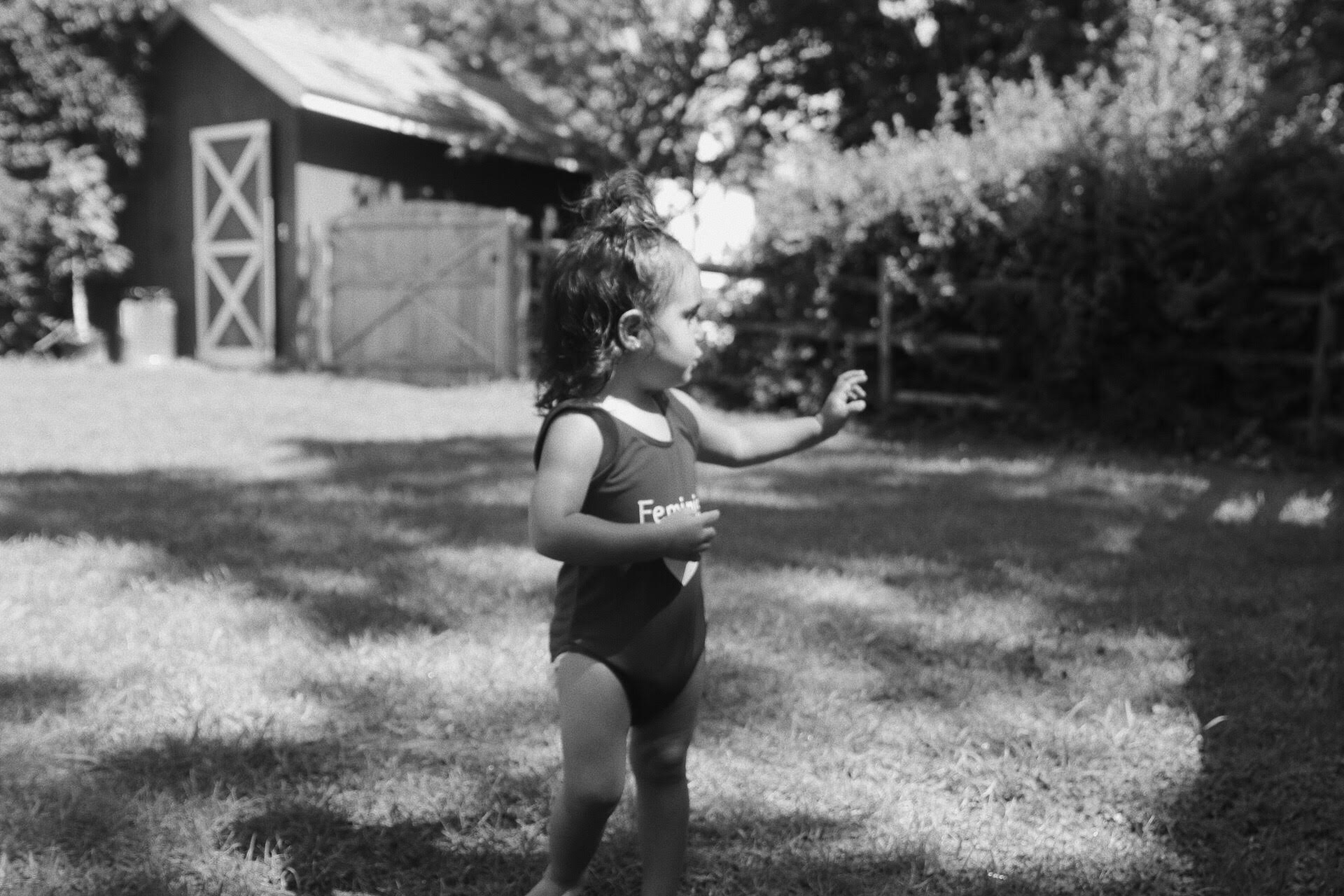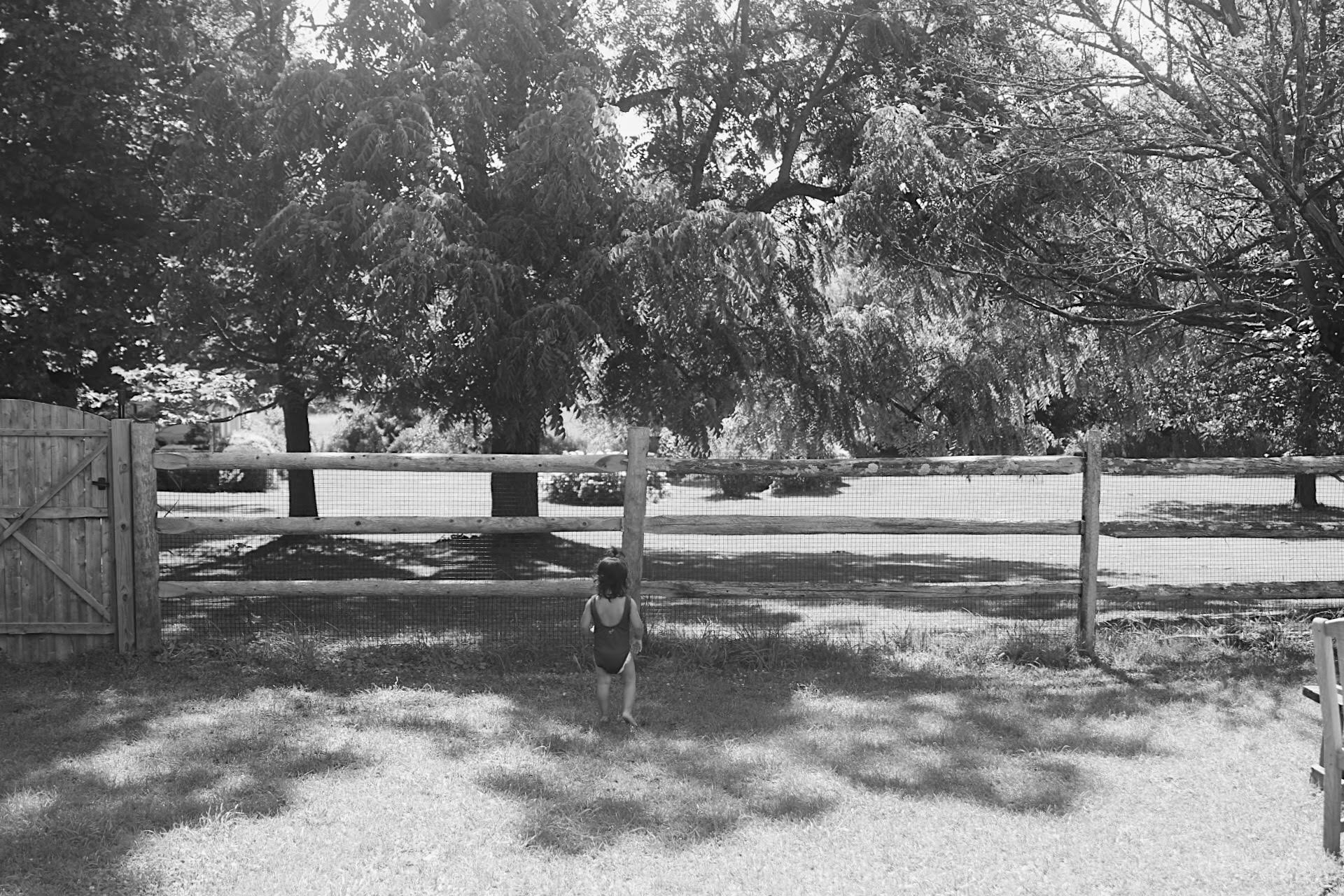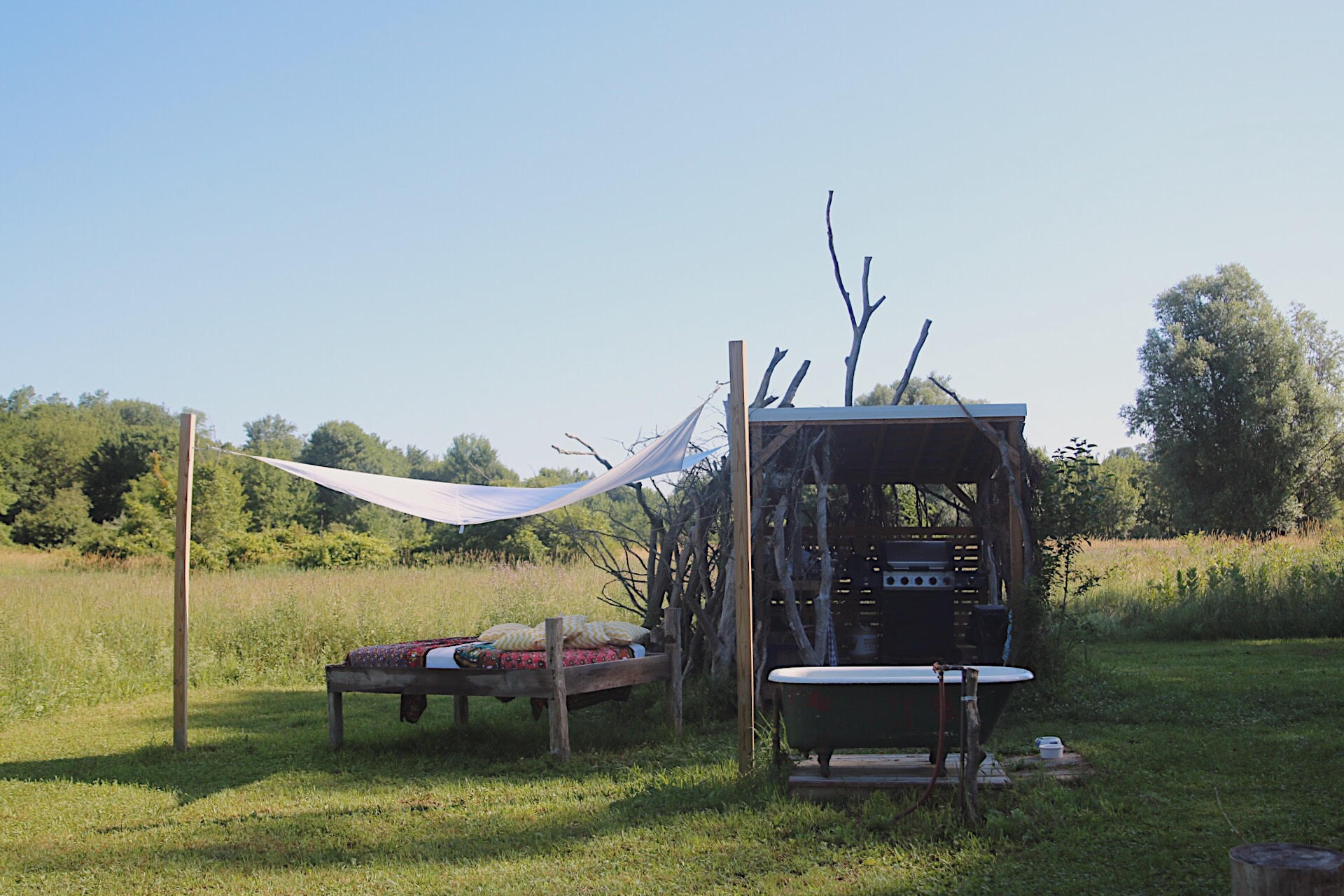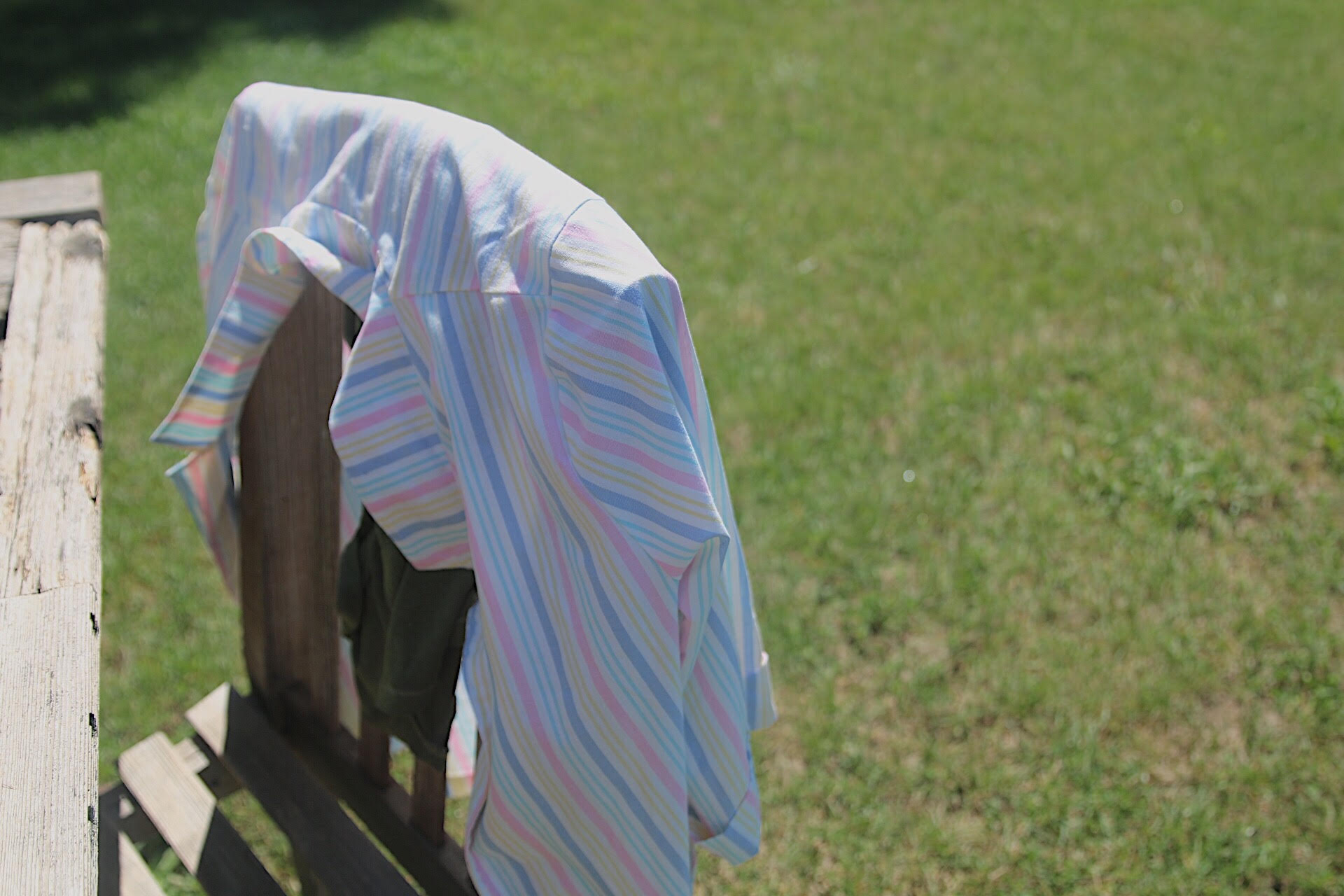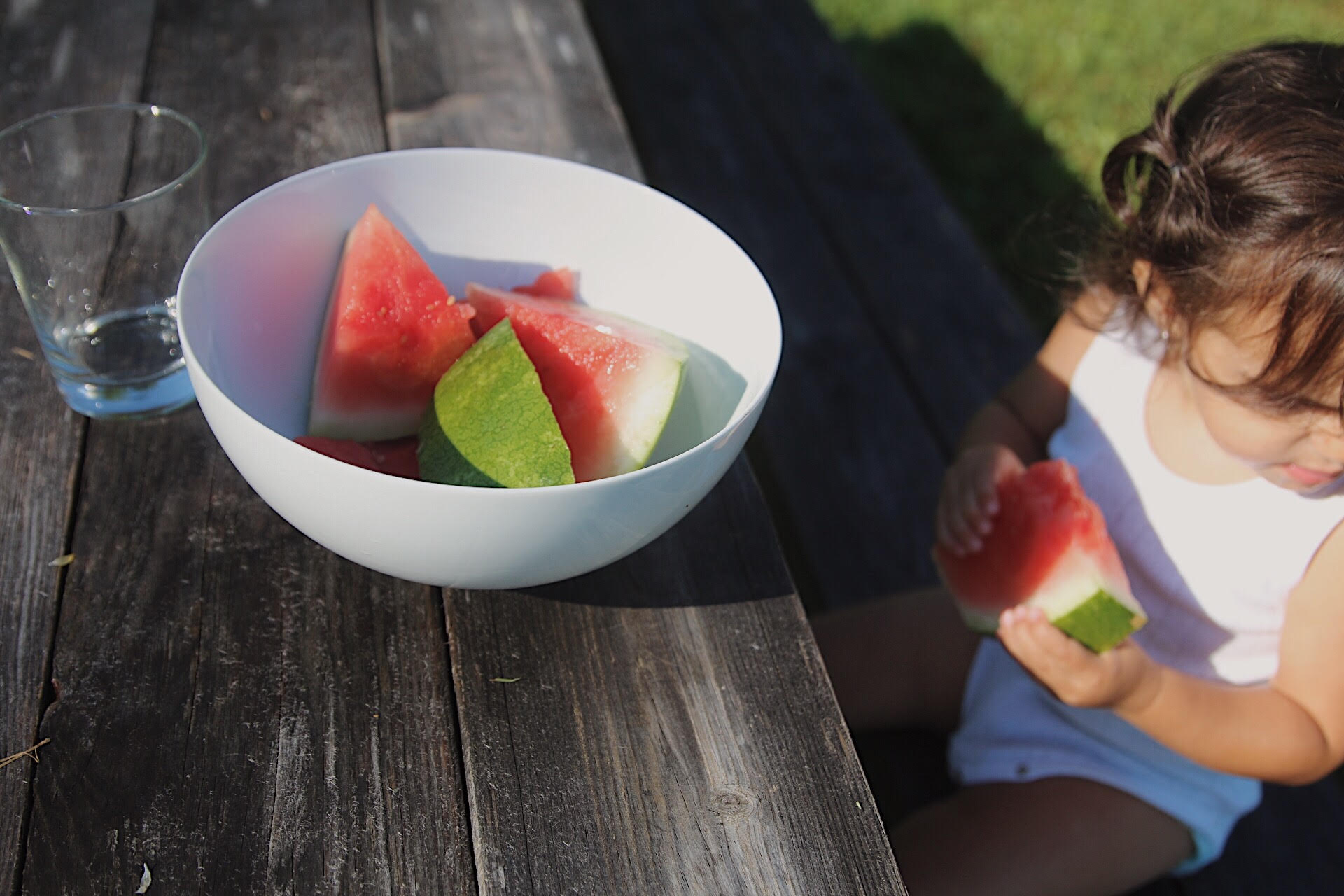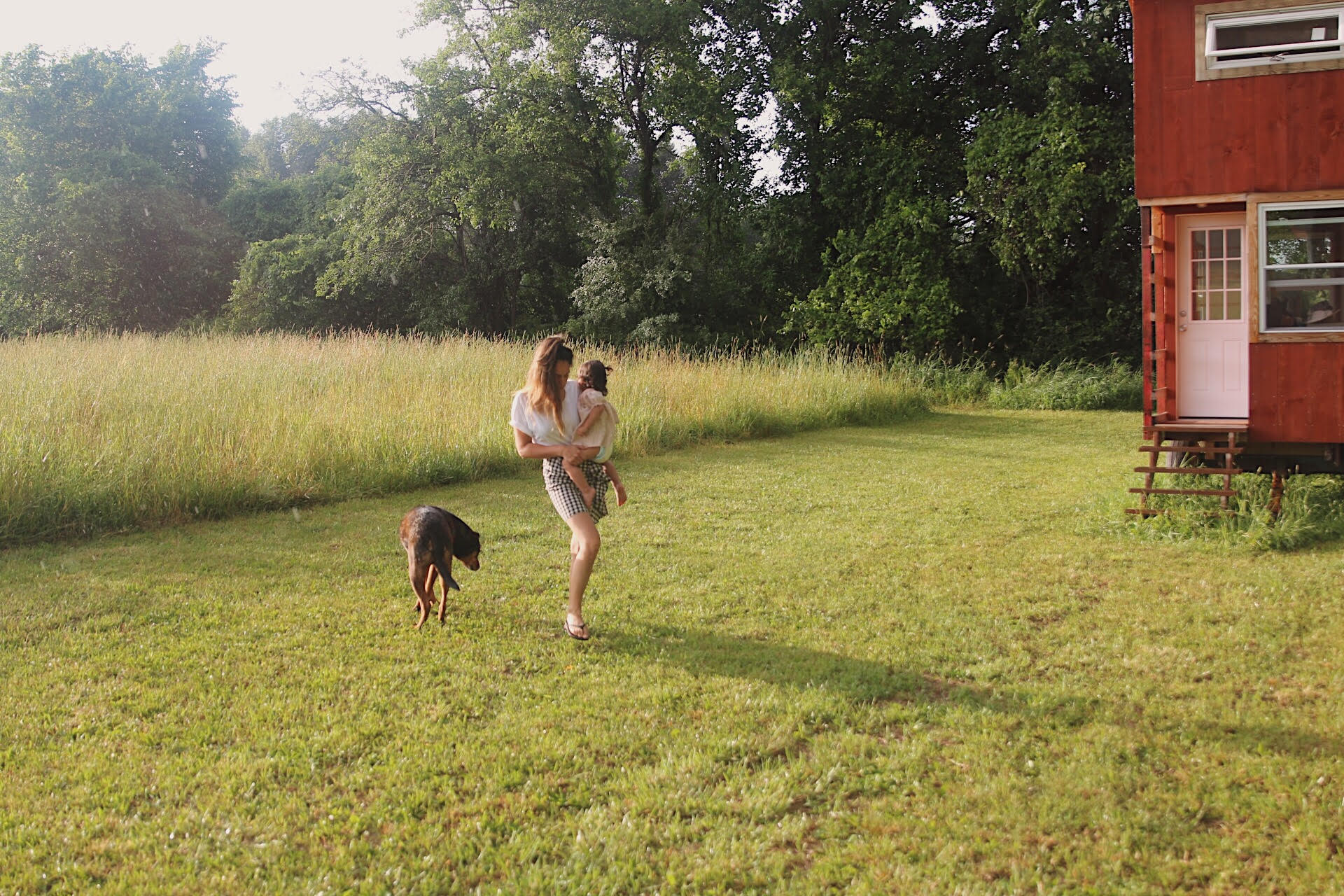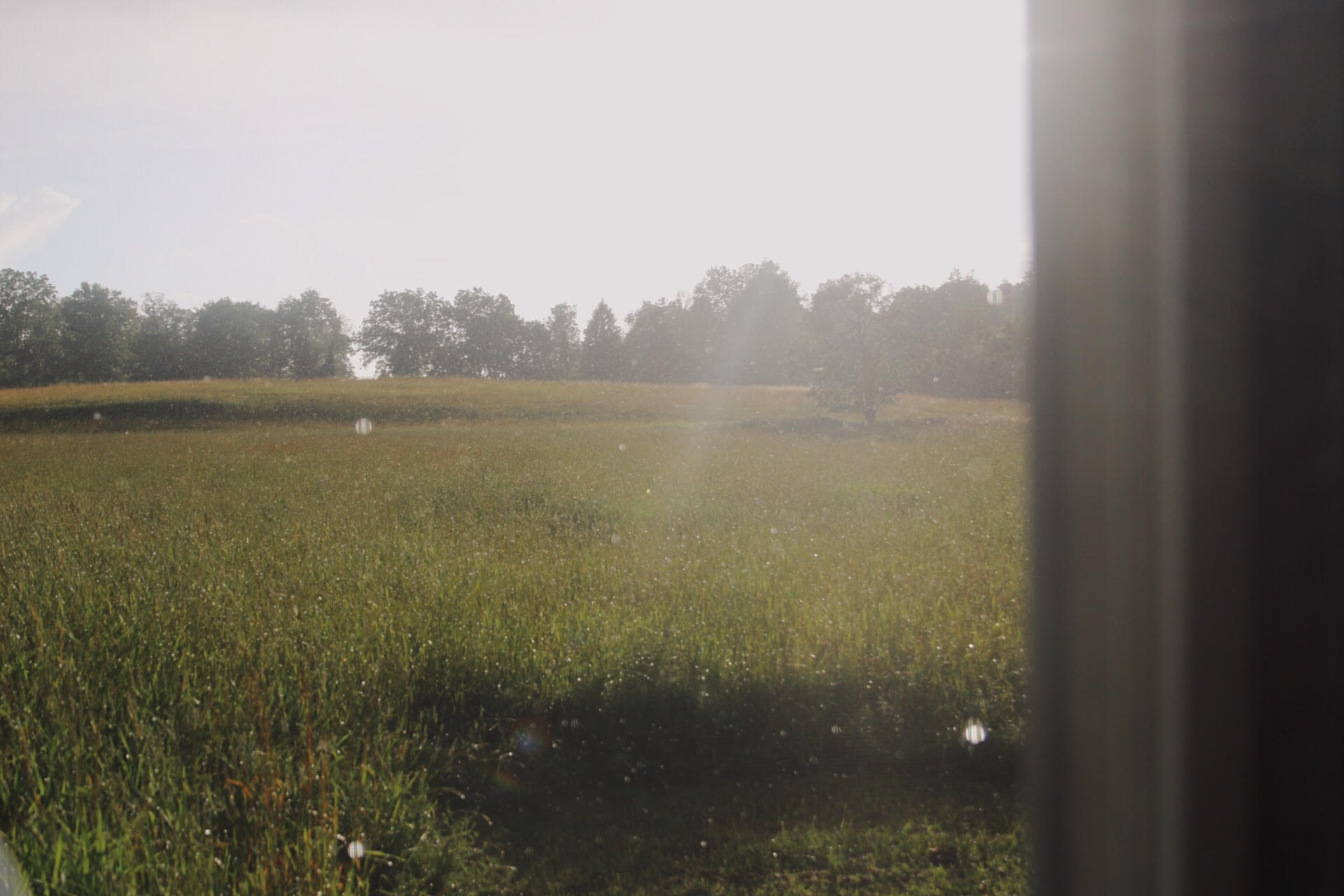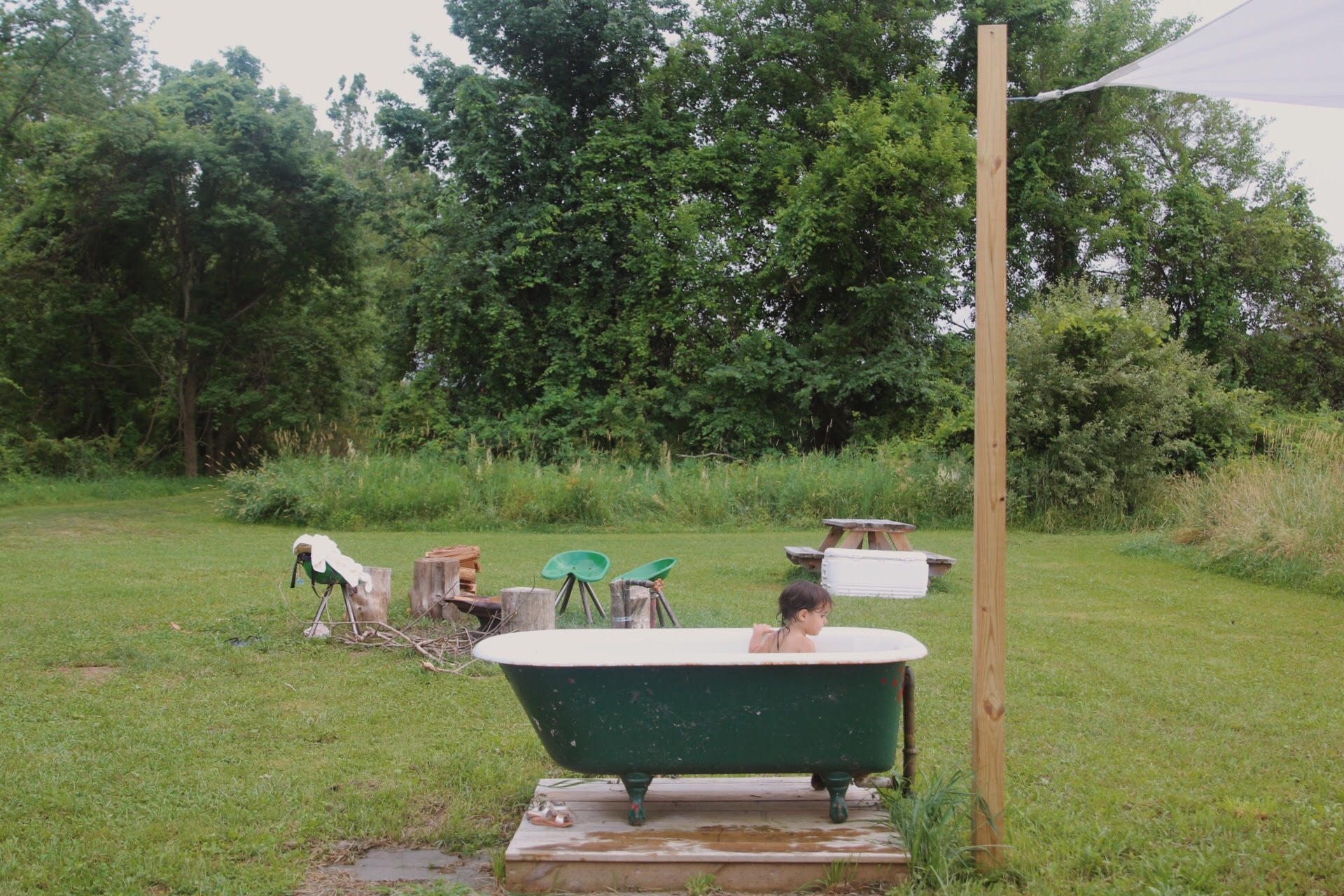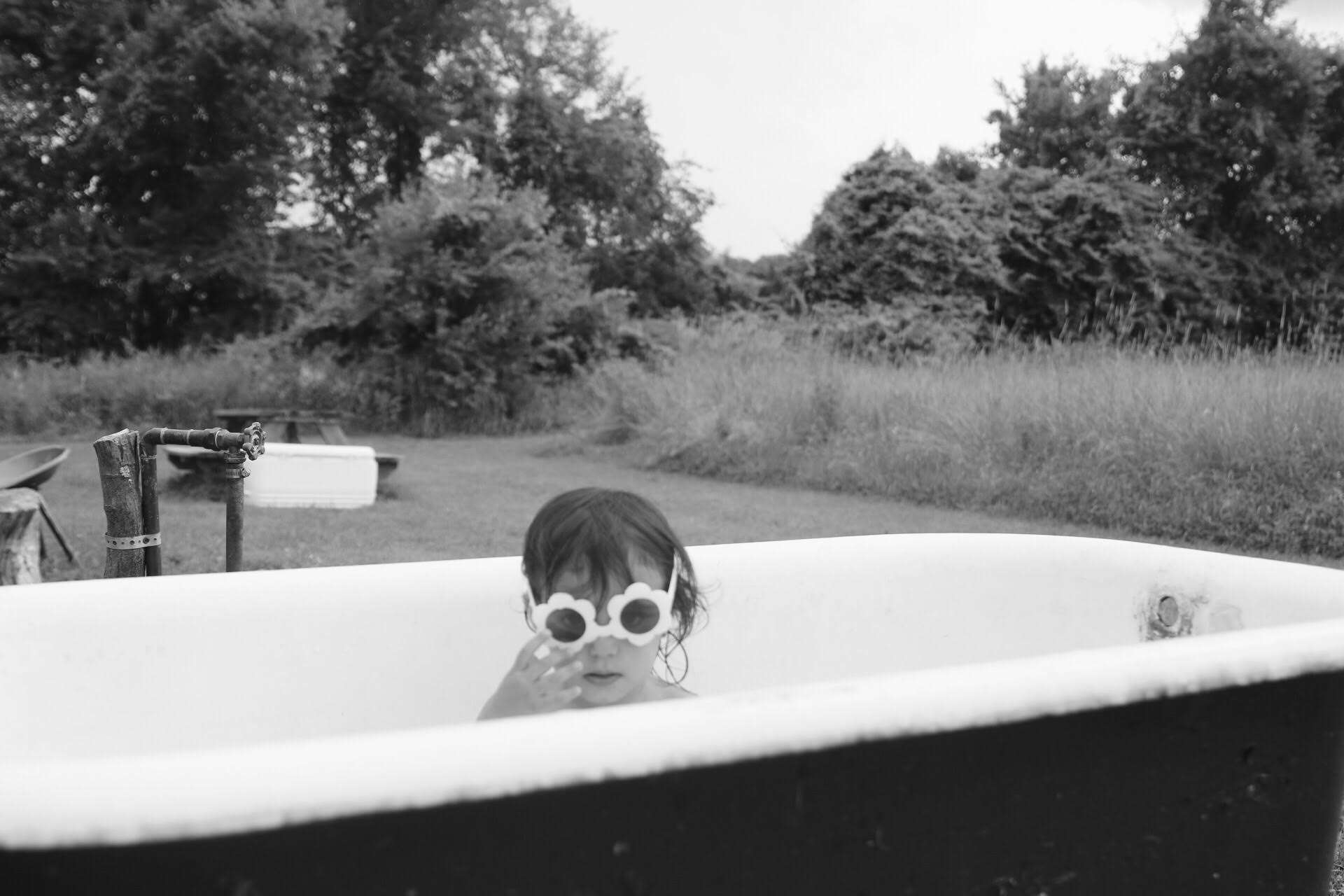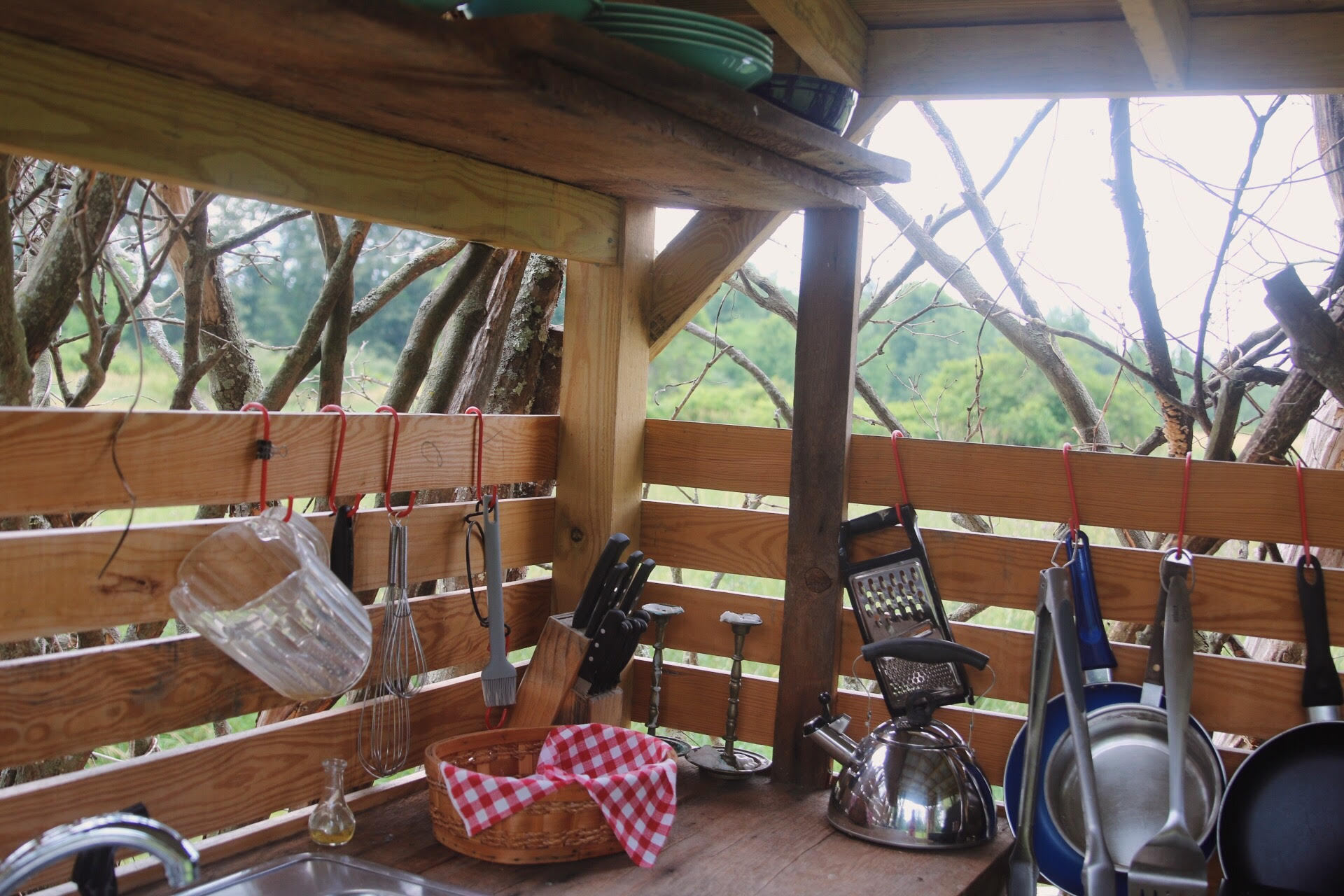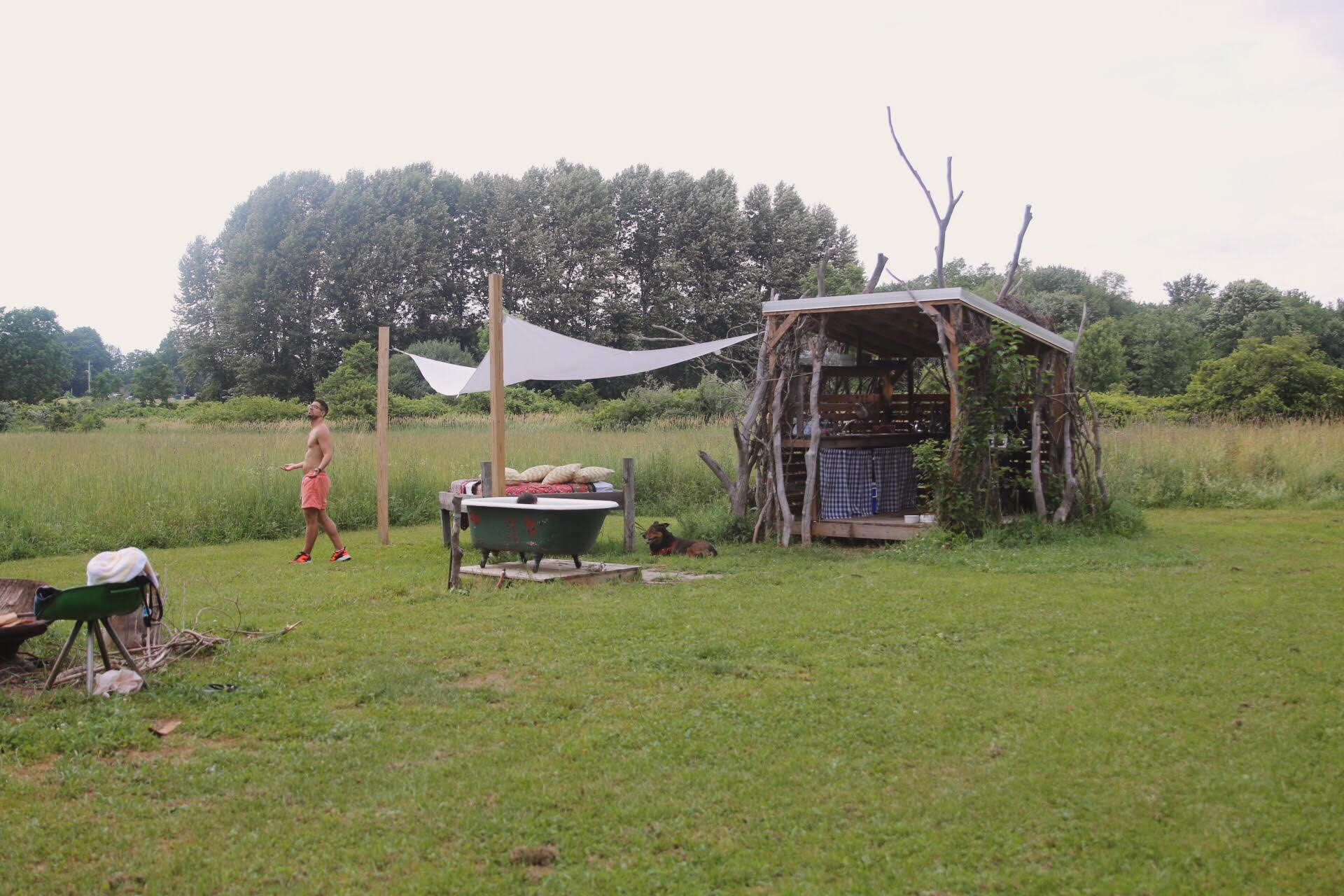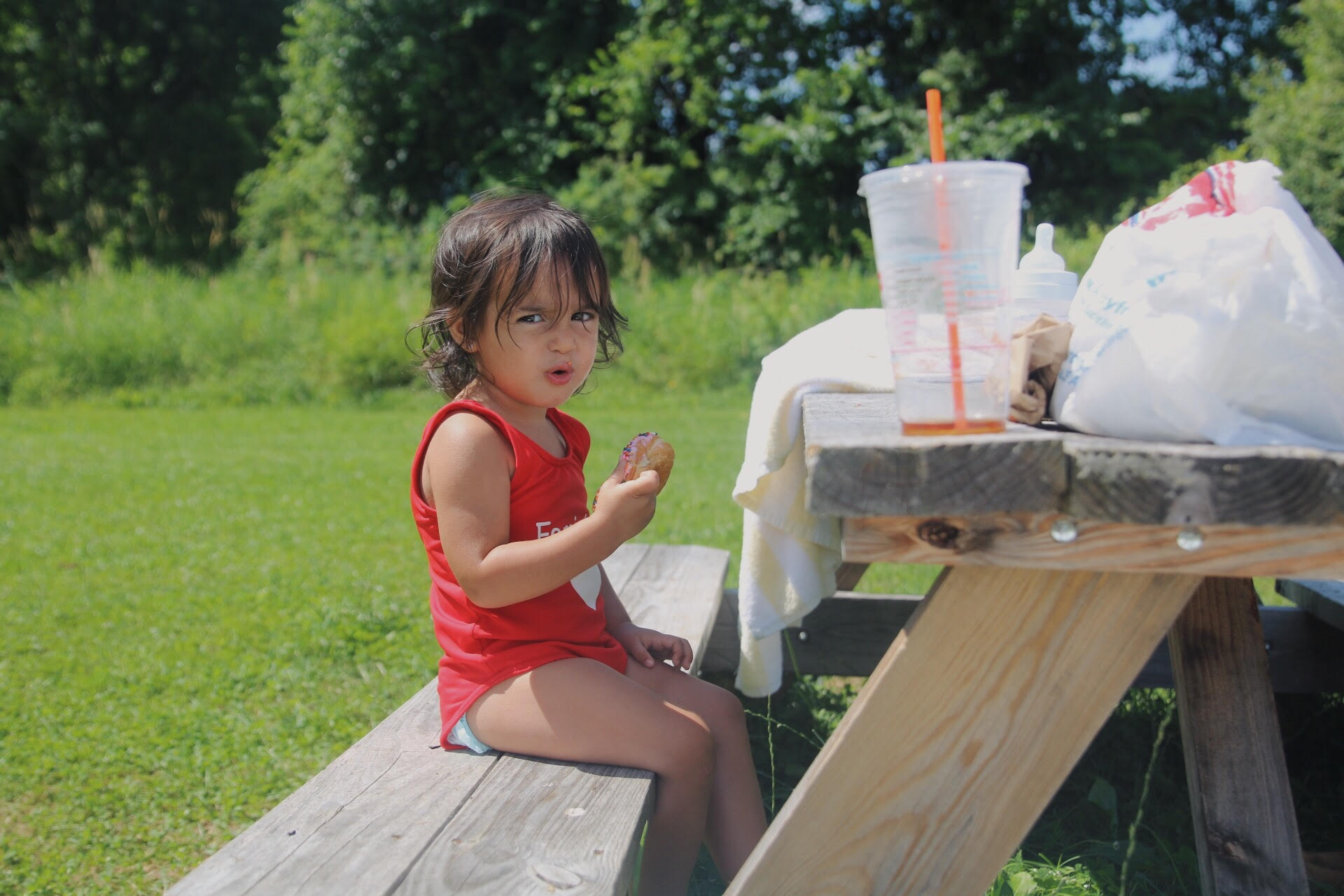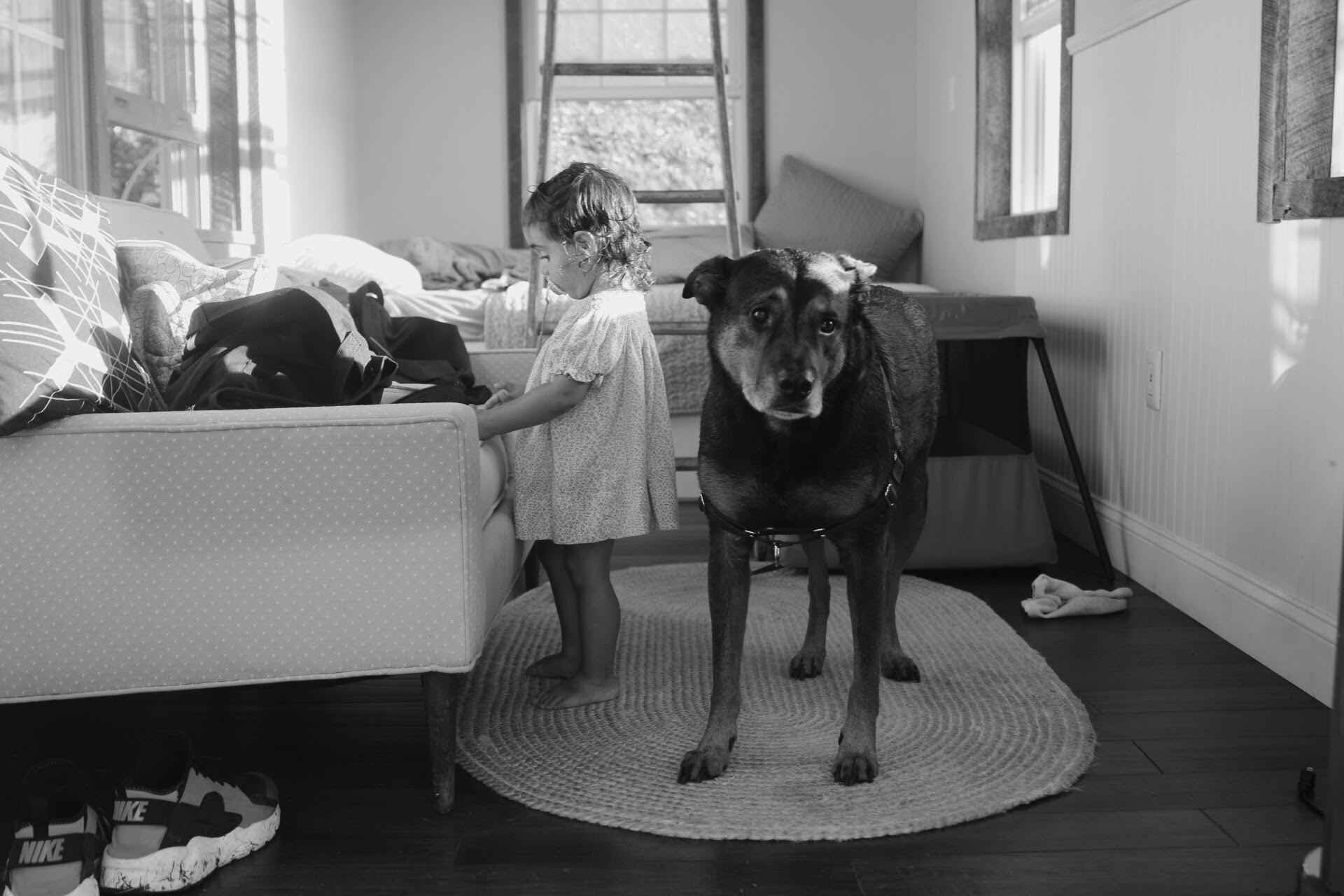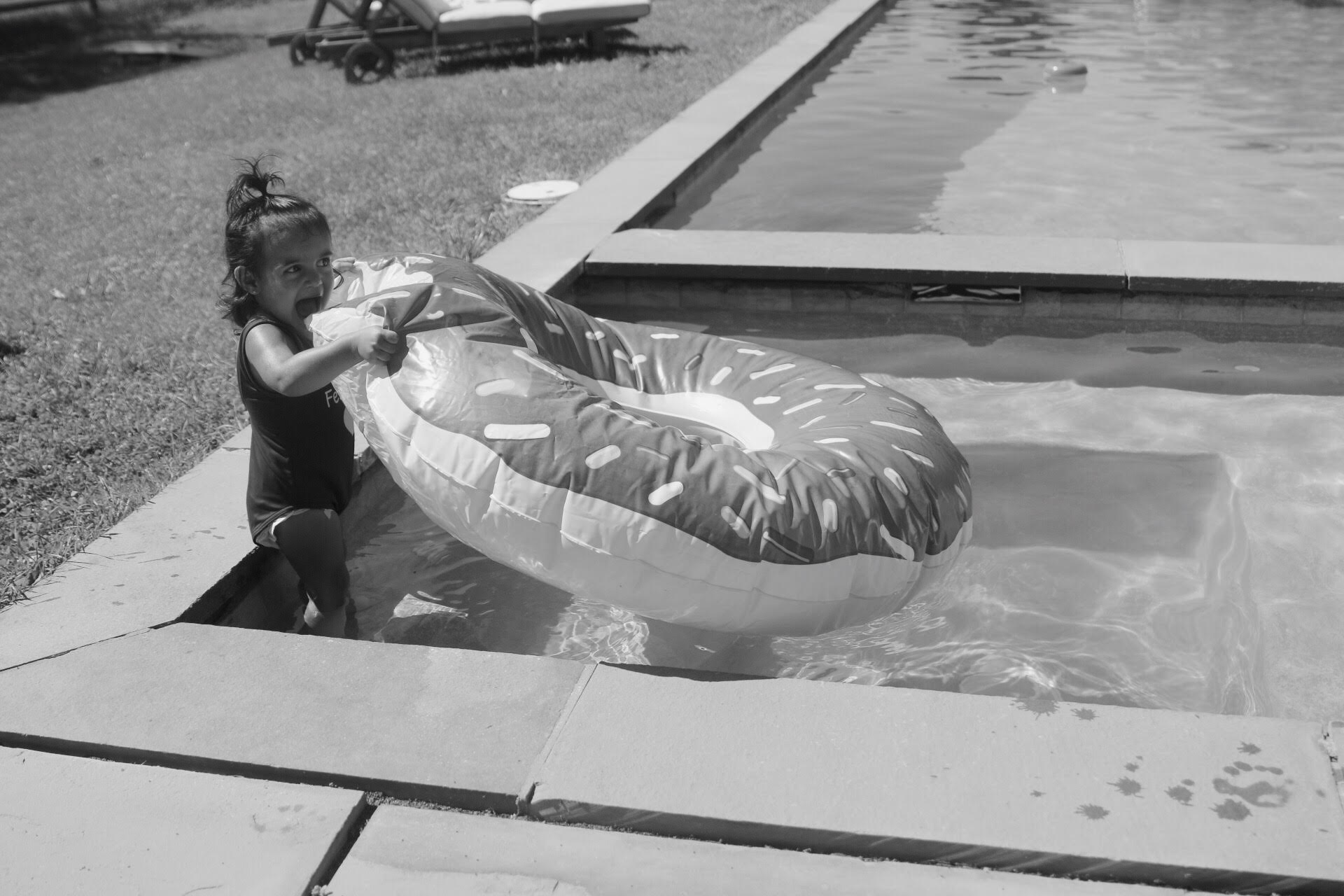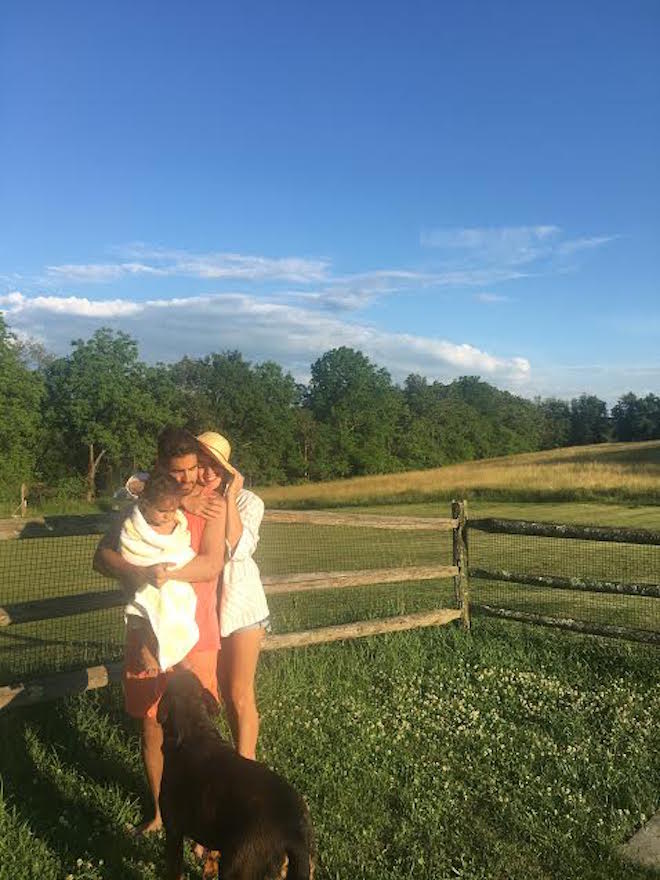 In July Lucas went off on his yearly solo trip with his nana (my mom) and Ivan surprised me with a weekend getaway to Warwick, NY. It was originally just supposed to be a parents only trip but we decided to bring our Sol and I'm so happy we did. I honestly wish Lucas had been there as well! Early Saturday morning we jumped in our rental and made the 2 hour drive to Pioneer Farm. I didn't realize at the time that where we were staying was right next to where I have been taking the kids apple picking every year. The town is beautiful and it was such a great escape from the grind of city life.
We were basically "glamping". We had two solar powered houses all to ourselves as well as an outdoor shower, tub, and kitchen area. The pool was a highlight as well as the walks around the property where we discovered a small lake. Humphrey just about lost his shit and jumped right in. In the evenings we lit a small bon fire, chilled out with music, and drank cider and rosé. The sky was filled with a million stars and all you could see ahead were thousands of fireflies buzzing about – it was magic. Honestly the best part was just being with my two greatest loves (minus one 5 year old who was having the time of his life in Florida). Living at a slow pace – nowhere to go, nowhere to be, and staying in our swimsuits. I can't believe how fast the summer has flown by but I'm hoping to take Lucas away in the next few weeks for some quality family time. It's amazing how just two short days away can leave you so refreshed.