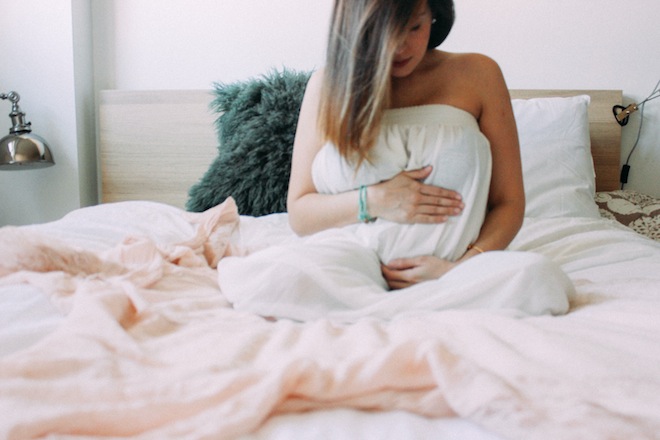 A GIRL! A GIRL! 
On the first day of Spring Ivan and I walked hand in hand through the snow (yes, snow!) to our 20 week anatomy scan. I had been crossing off the days on our kitchen calendar nightly in anticipation of our appointment. We made a quick stop for coffee and croissants and chit chatted about work, life, and the newest member of our family. Two hours later and a ton of squealing, hugging, and kissing, we left the doctors and immediately called our mothers to share the news.
I'm feeling so very blessed that our sweet pea is health and very (very) active. It was the sweetest treat to stare at our beauty while the tech measured all her teeny parts. She currently weighs 13 ounces and is growing right on track. Oh my little love. We just adore you already and can't wait until we can cover you in kisses!
Those little shoes were mine as a baby and I can't wait see my daughter wear them!