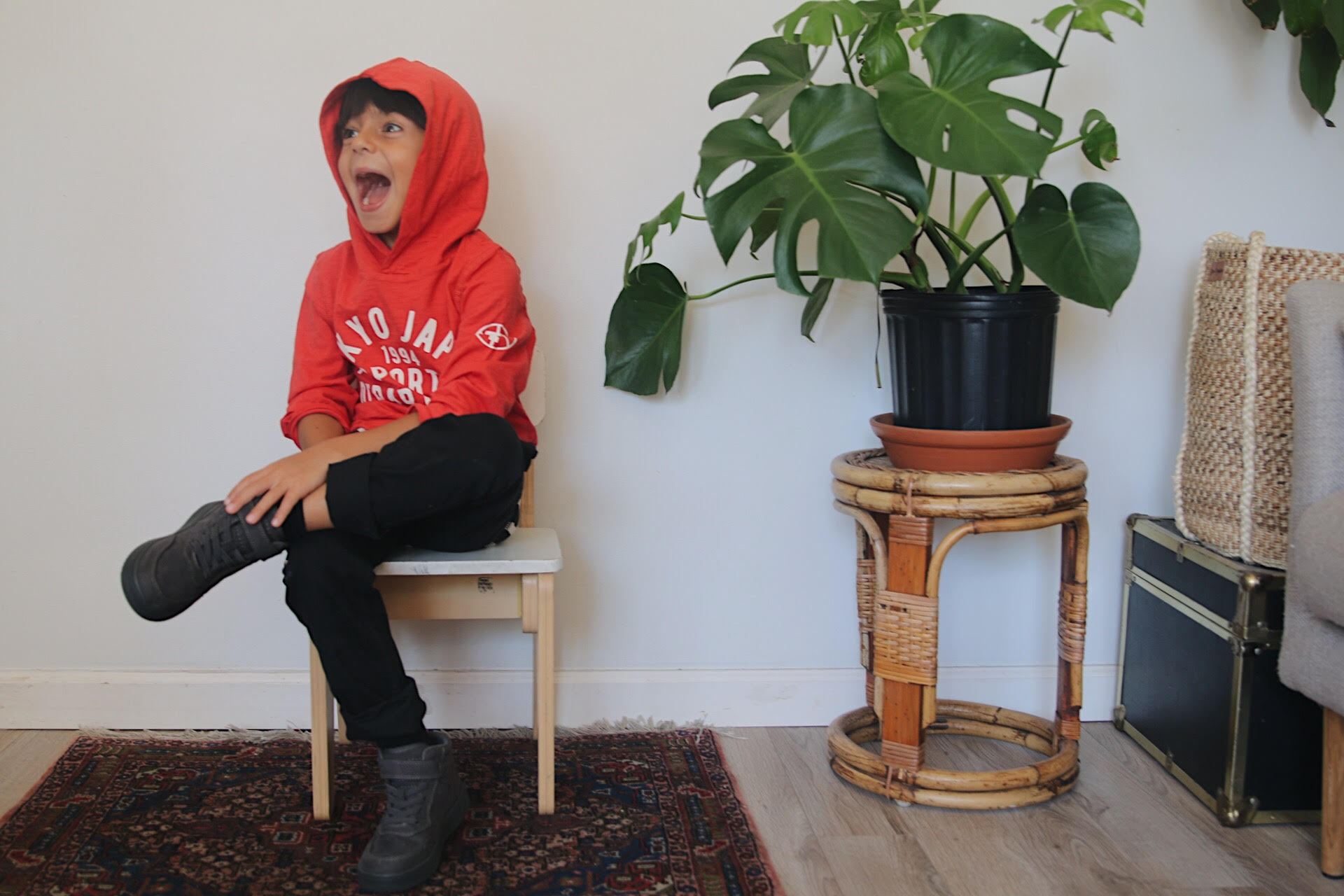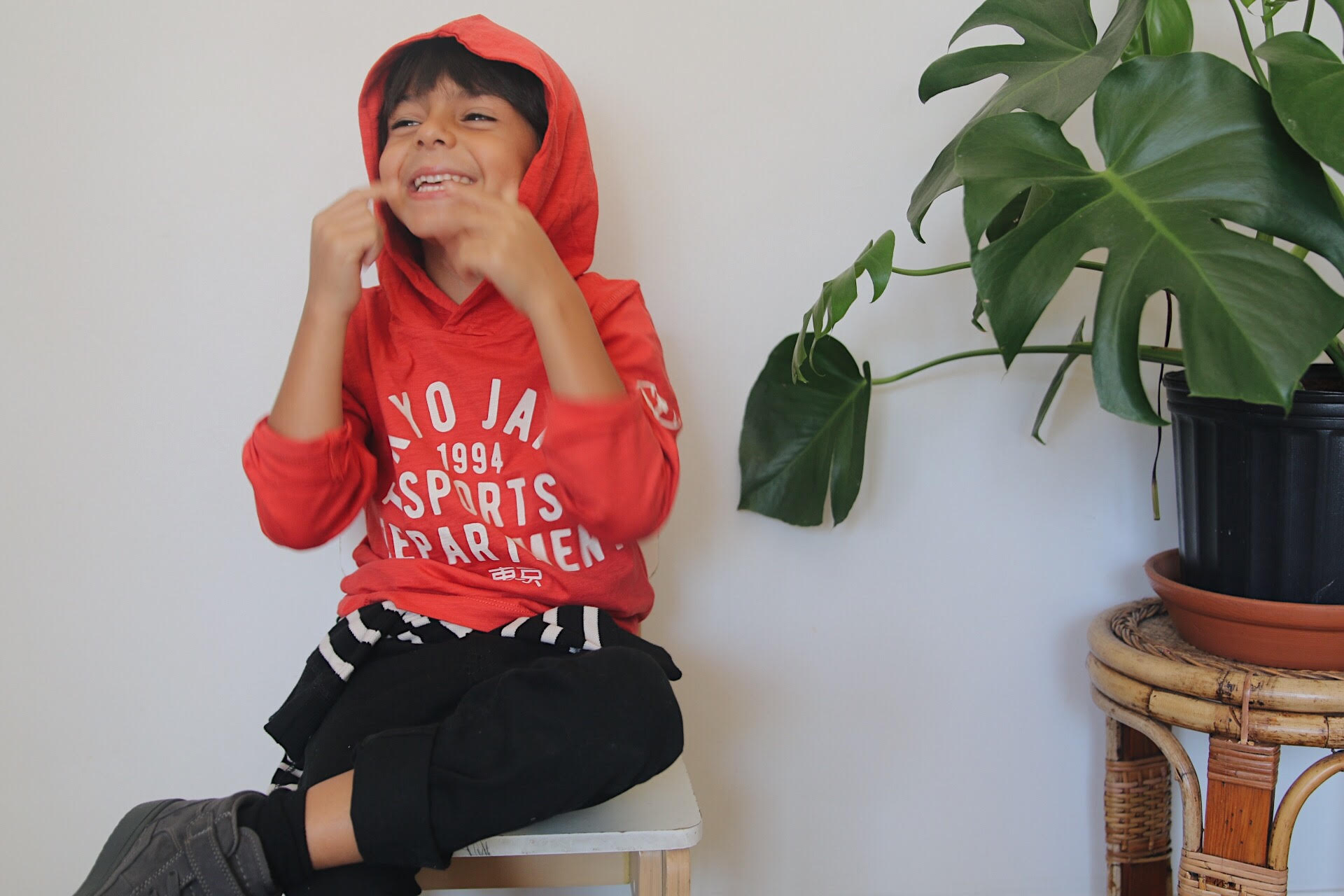 I remember always being so excited for back to school shopping – new spiral notebooks, pencils, a fresh backpack, a first day of class outfit, new threads – it was such a highlight for me. H&M has always been a go-to for myself and the kids and this upcoming season is no exception. I love that I can always find staples (basic tees, denim, versatile sneakers) to mix and match with fun prints and pieces that I know the kids will love. When dressing Lucas for school I always look for a comfortable but well-fitting bottom and tops I can layer. This is key for Lucas because even as the temperature drops he usually peels off his tops during the school day. This means tees, button downs, hoodies, and light jackets. The same goes for Lillie when we are out and about in the city.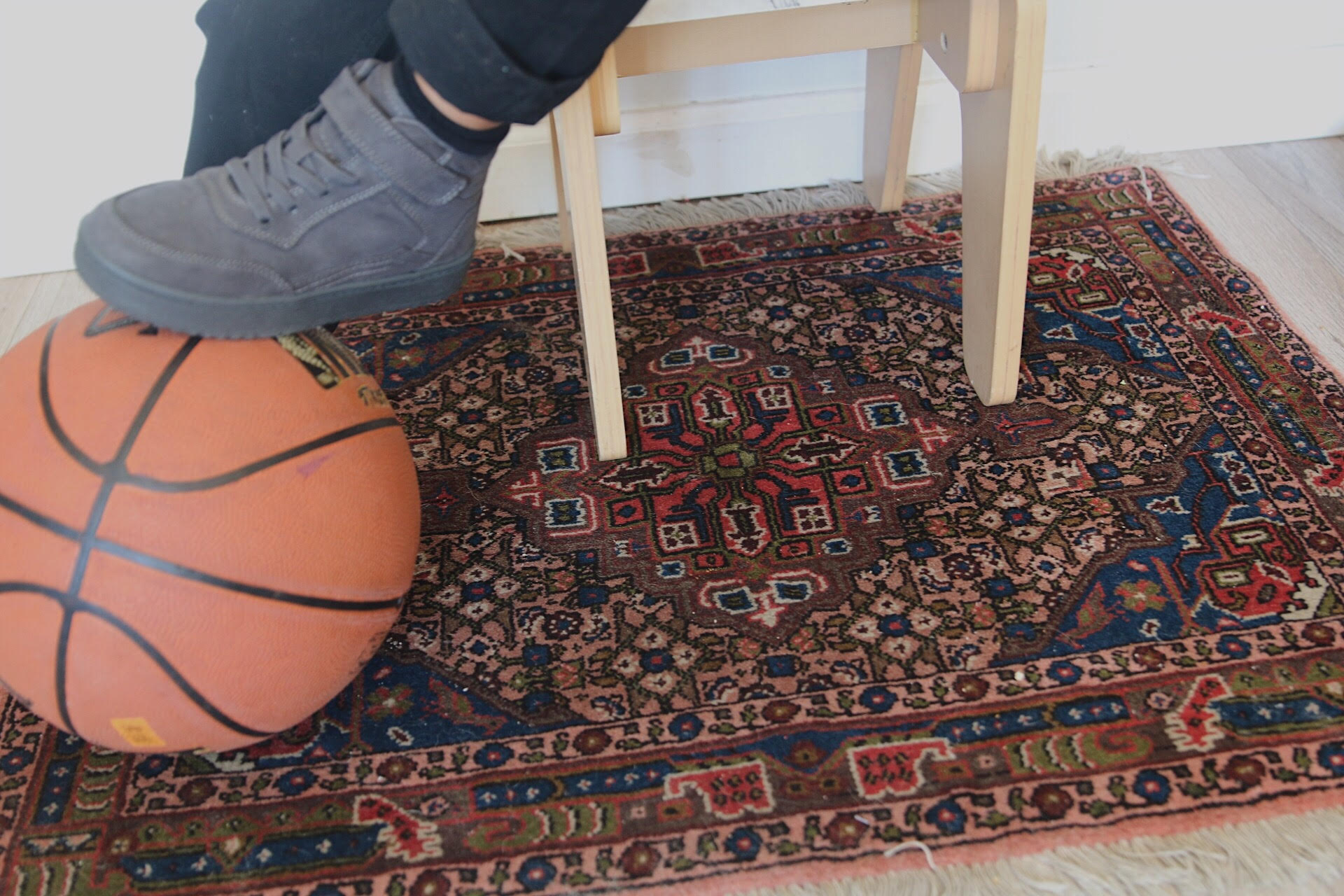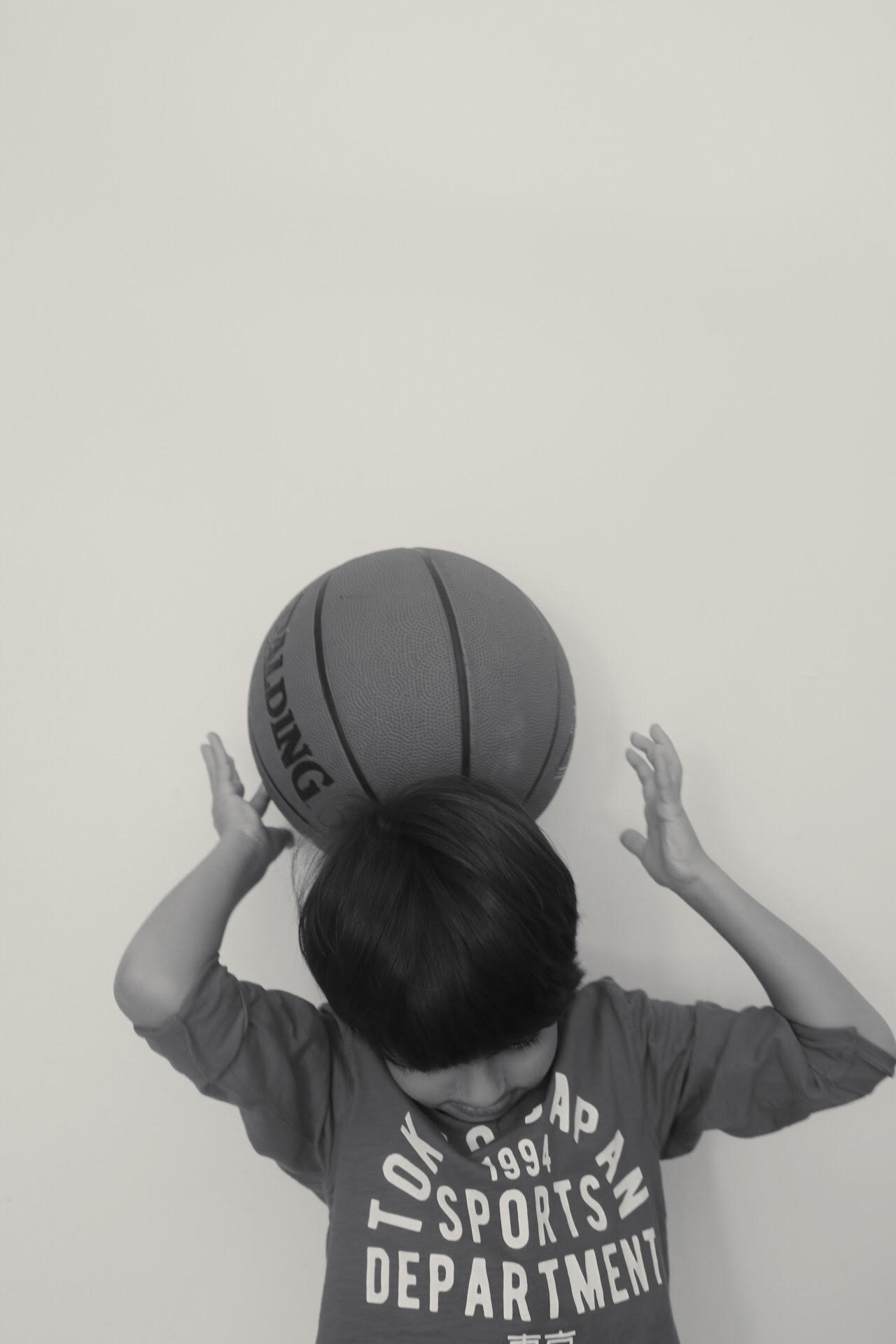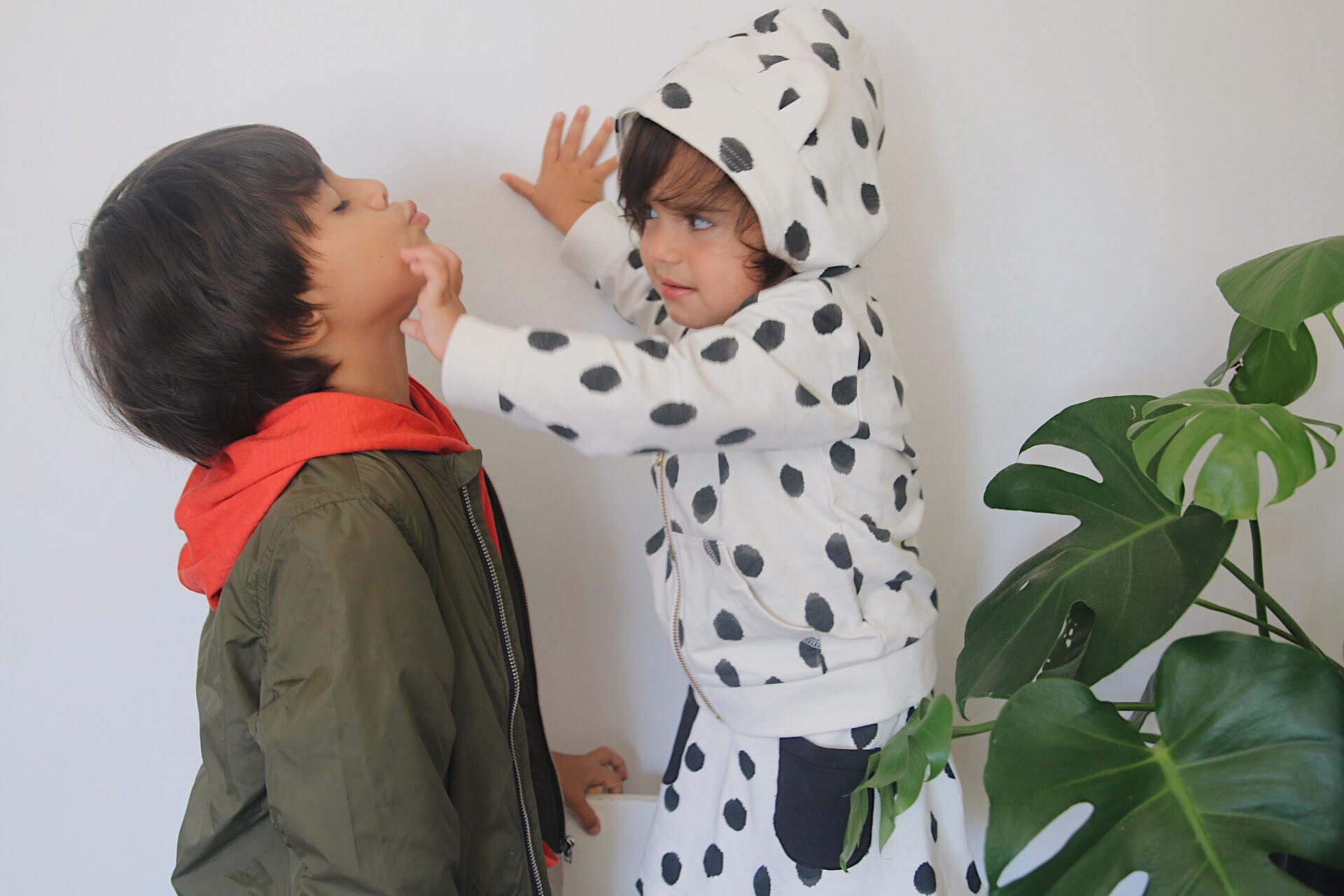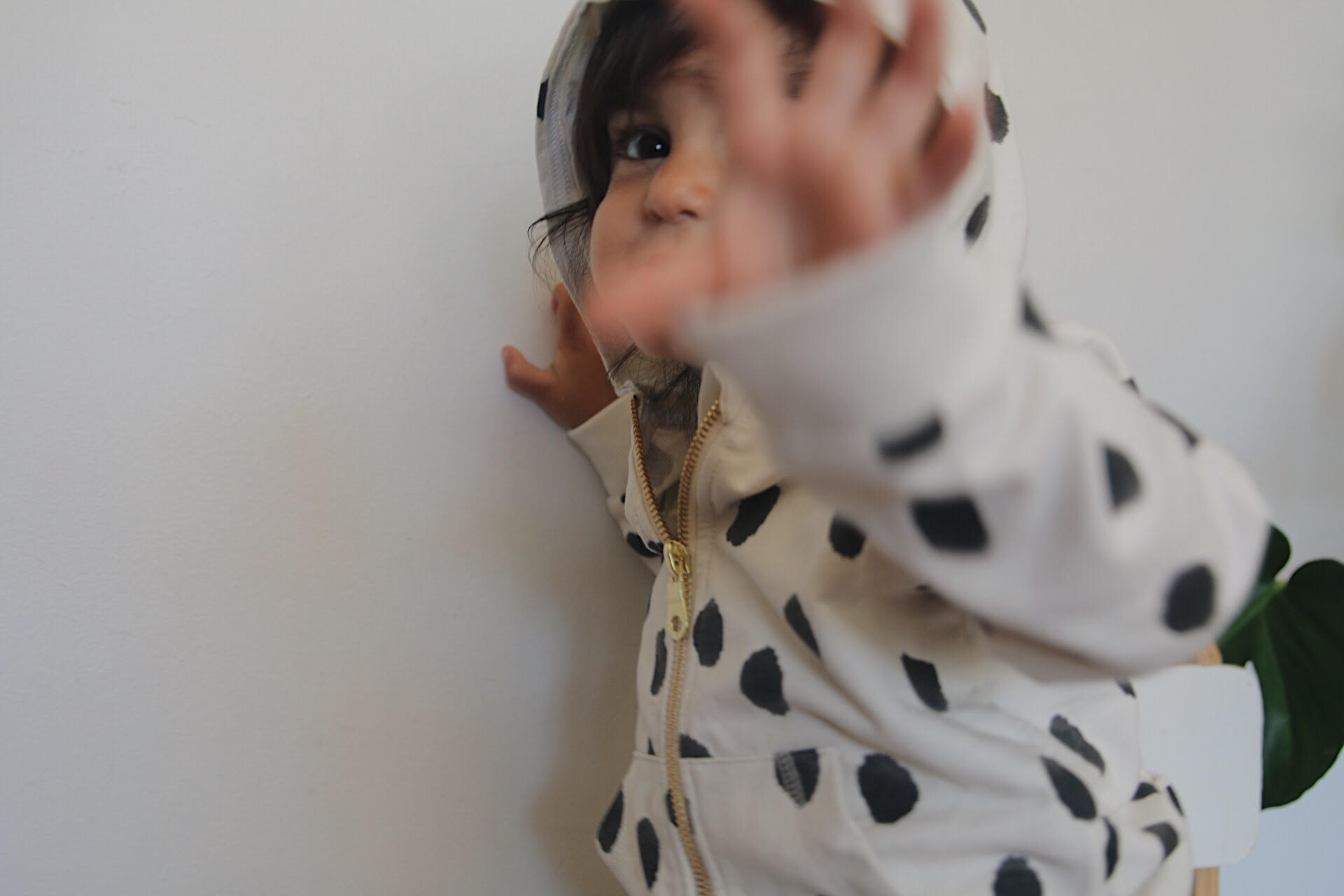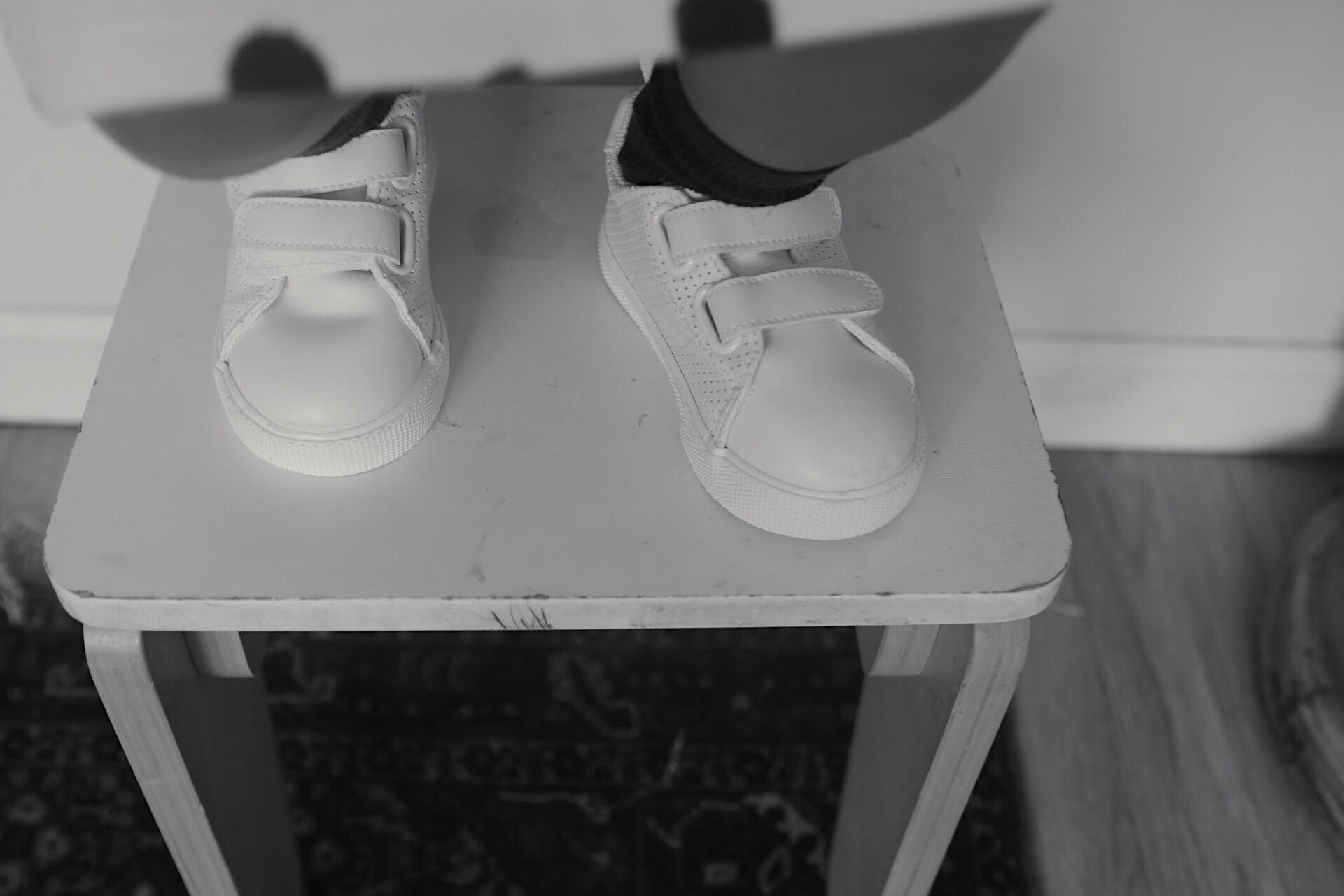 I'm also obsessed with the classical silhouettes and color selection for women. I recently did a huge closet purge and I am slowly adding in pieces to my wardrobe that I feel are timeless. My goal is to be able to reach for anything (with the exception of more formal wear) and feel good about what I'm wearing without too much fuss. This white sweater is one of my absolute favorite new pieces. It can literally be thrown on with jeans, trousers (such as these red ones which I am also head over heels for), or even layered over a dress.
I wanted to tell you about two amazing ways to save on clothes for your family with H&M:
+ H&M Garment Recycling Program: All year round you can receive 15% your entire purchase when you bring in clothing from any brand, in any condition, to be recycled (this means literally any piece of clothing you have in the back of your closet waiting to be donated). From 8/3 – 8/20 you'll get TWO 15% off vouchers! This program is incredible and was created to reduce the environmental impact of the fashion industry by decreasing the amount of waste ending up in landfills (95% of the clothes and textiles that wind up in landfills can actually be re-used).
+ Receive 20% off your entire kids purchase of $60 or more 7/31 – 8/13 (in stores) and 7/31 – 8/6 (online)
We're still here relishing in the last few weeks of summer but I'm thankful we got a head start to back to school shopping with H&M!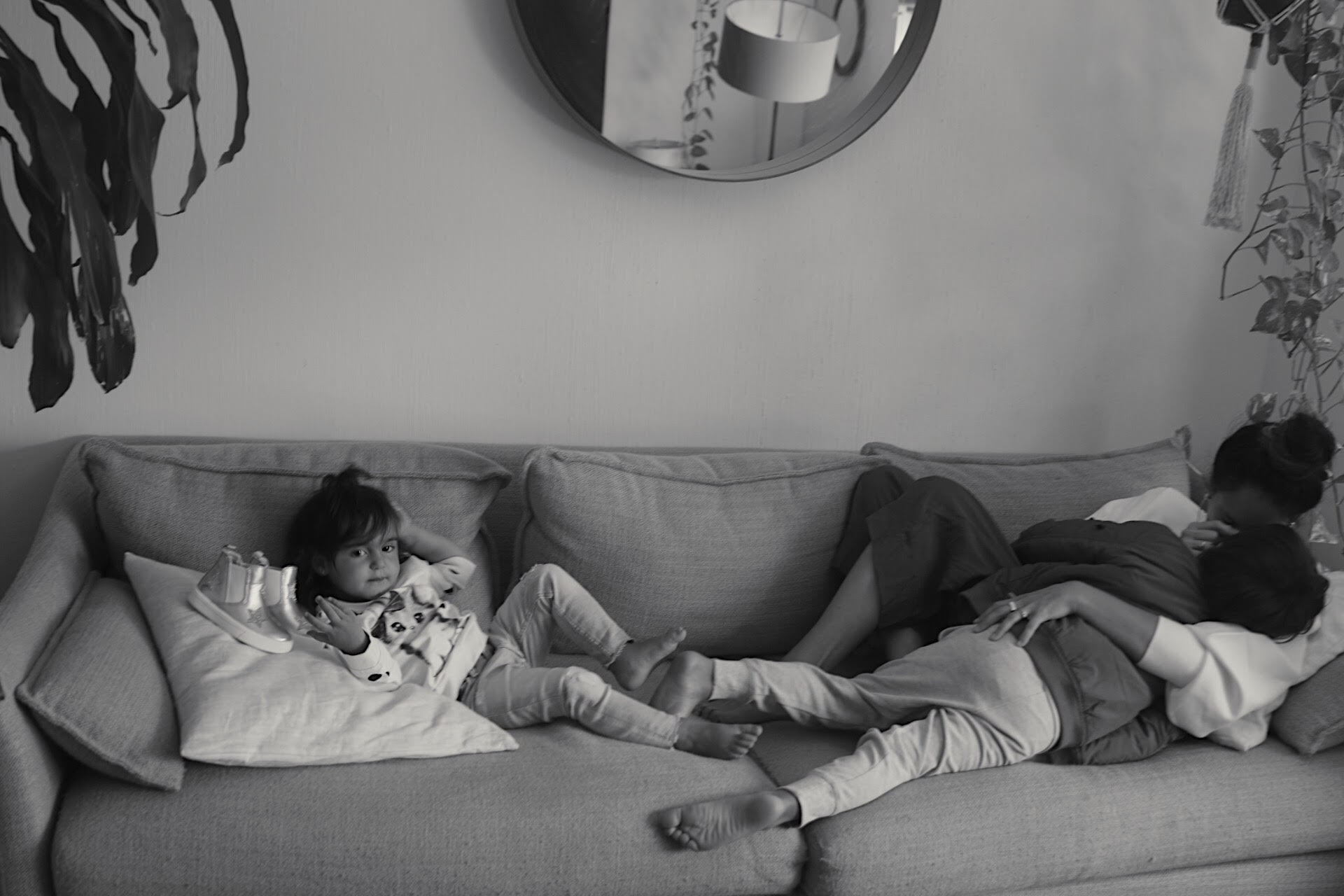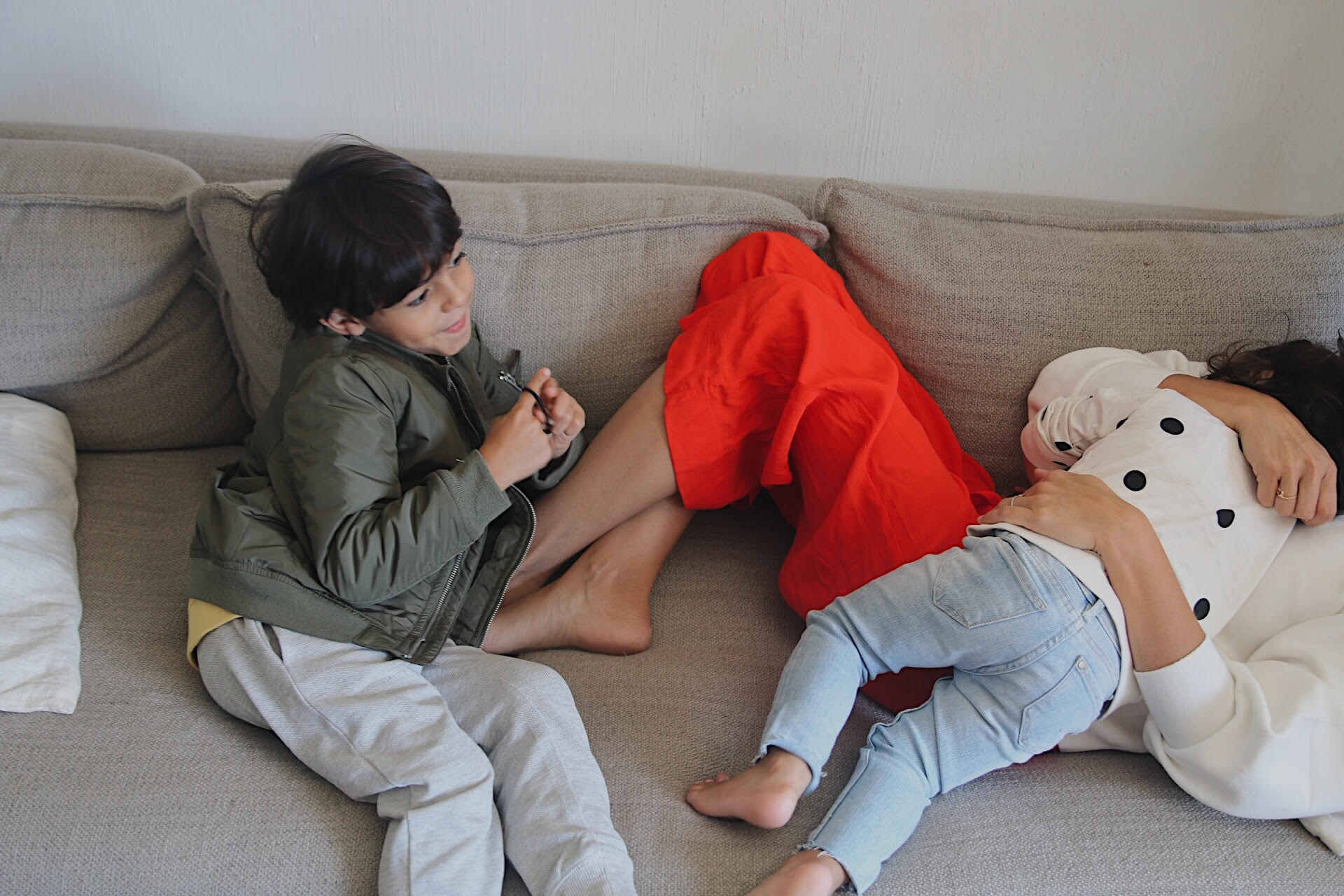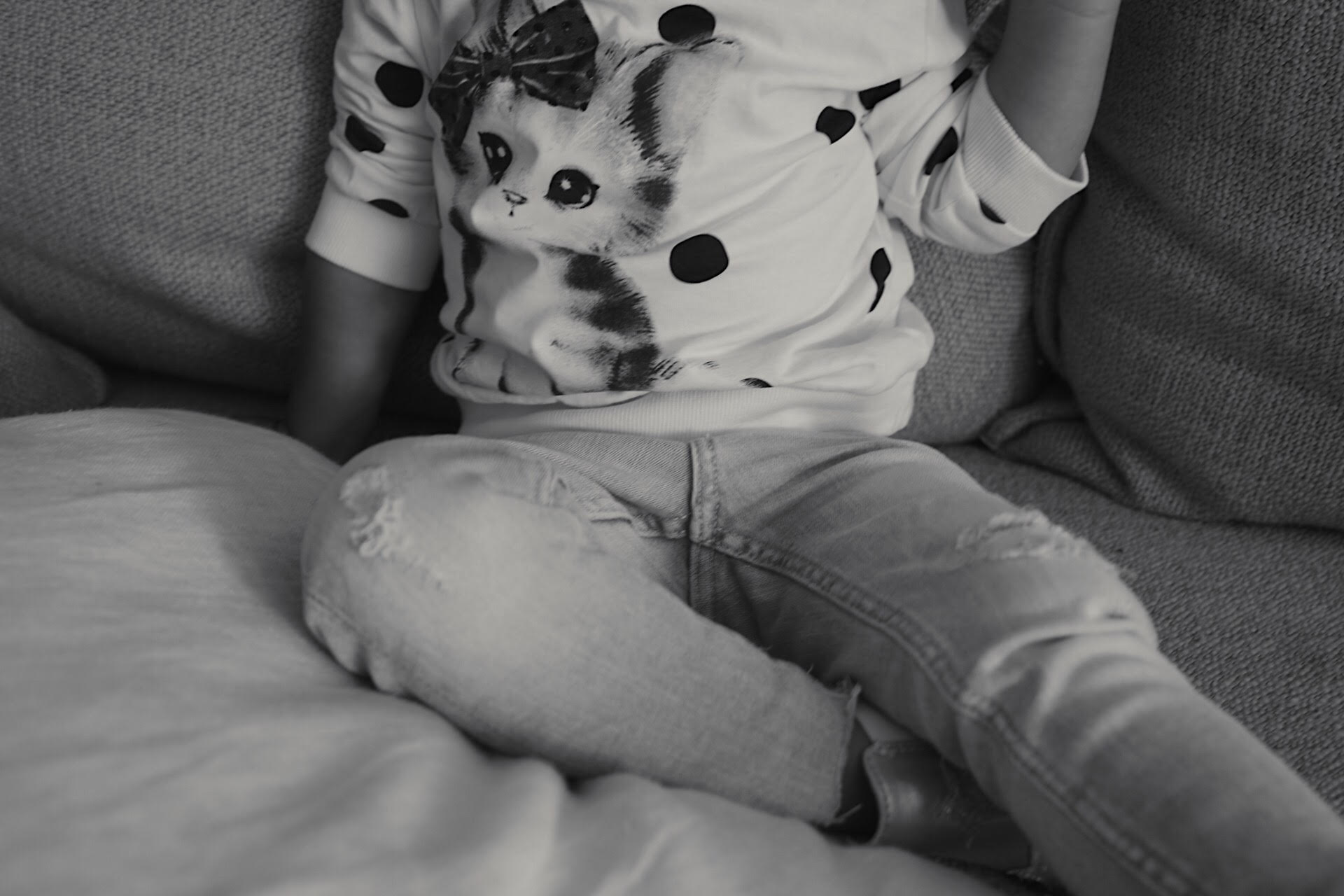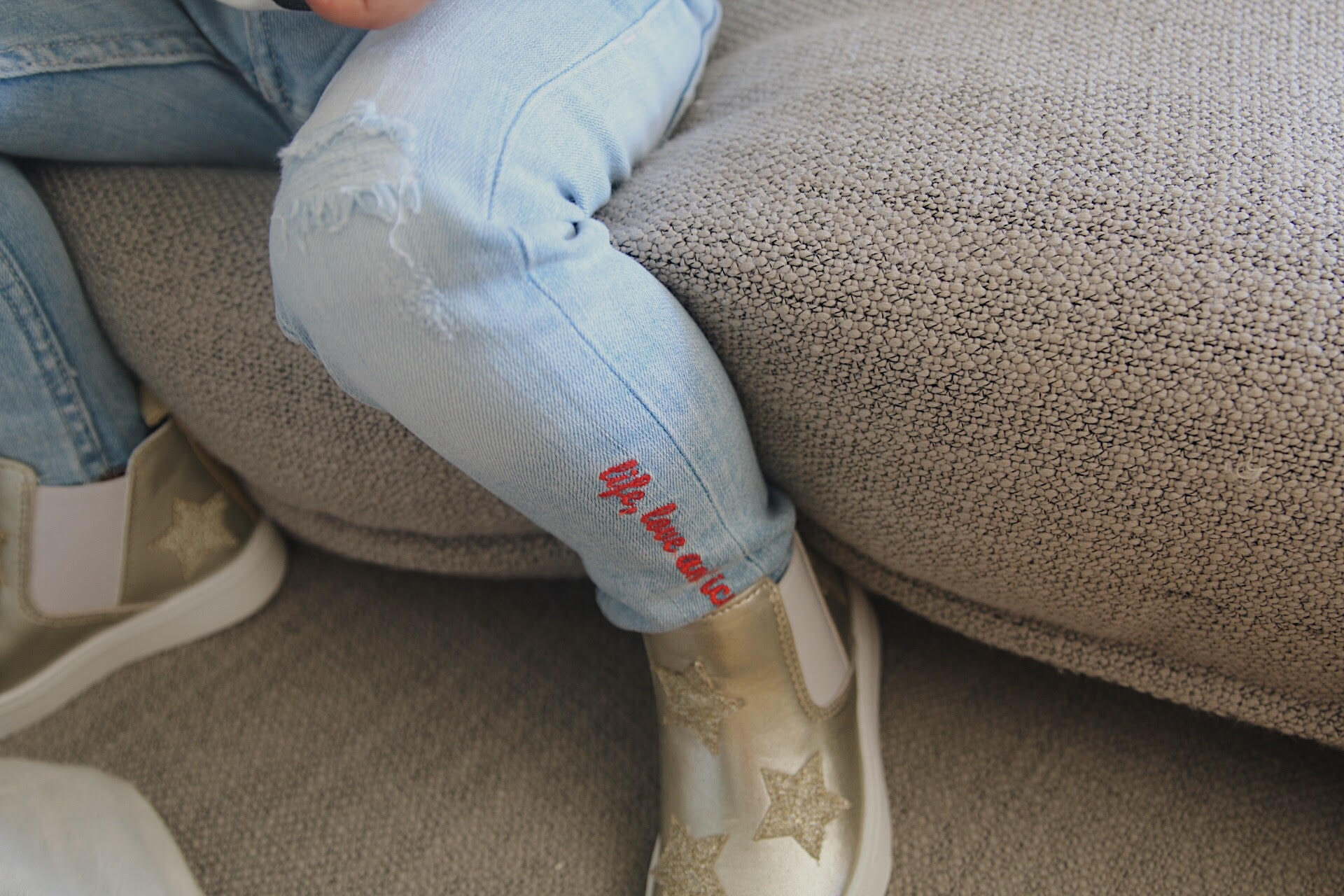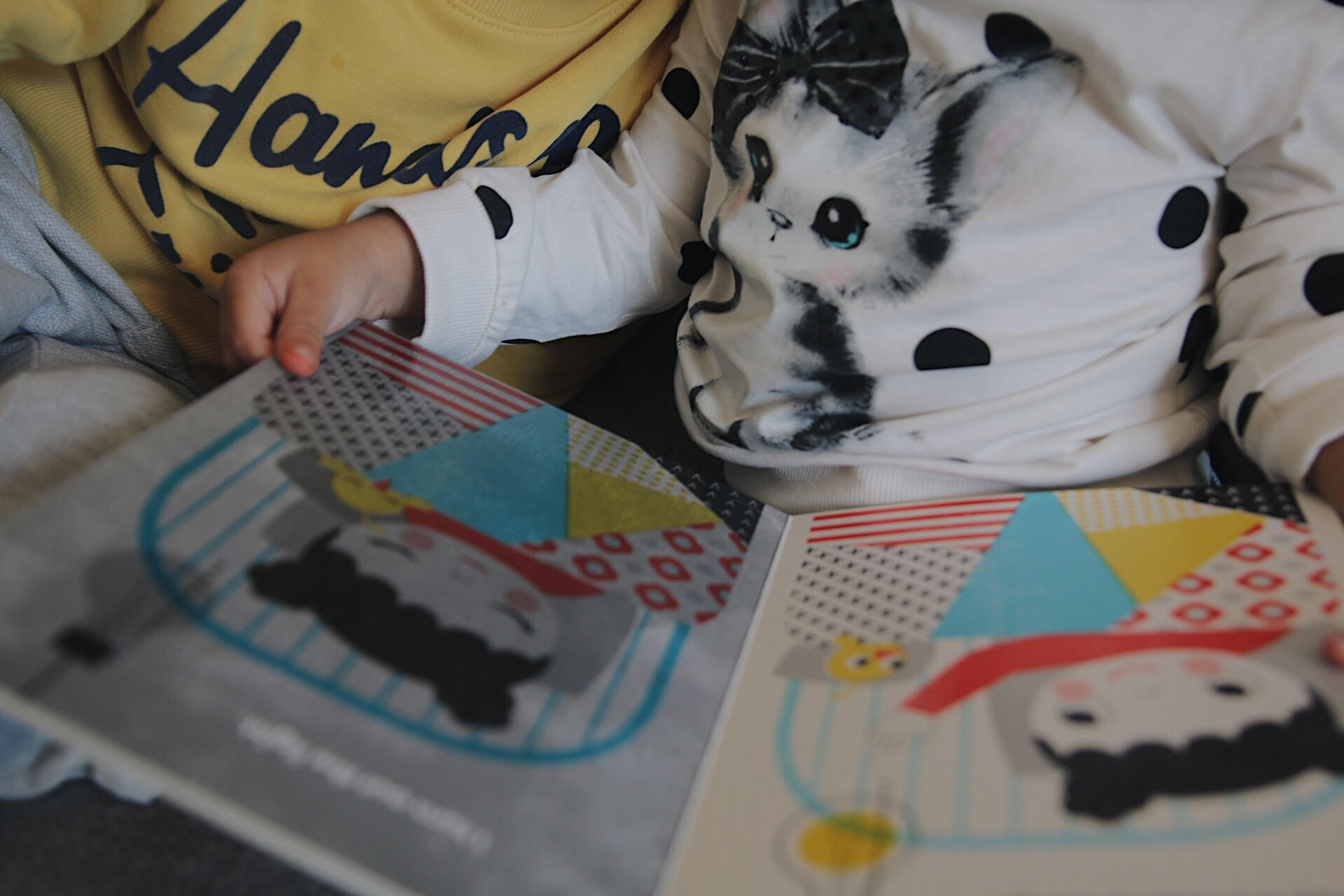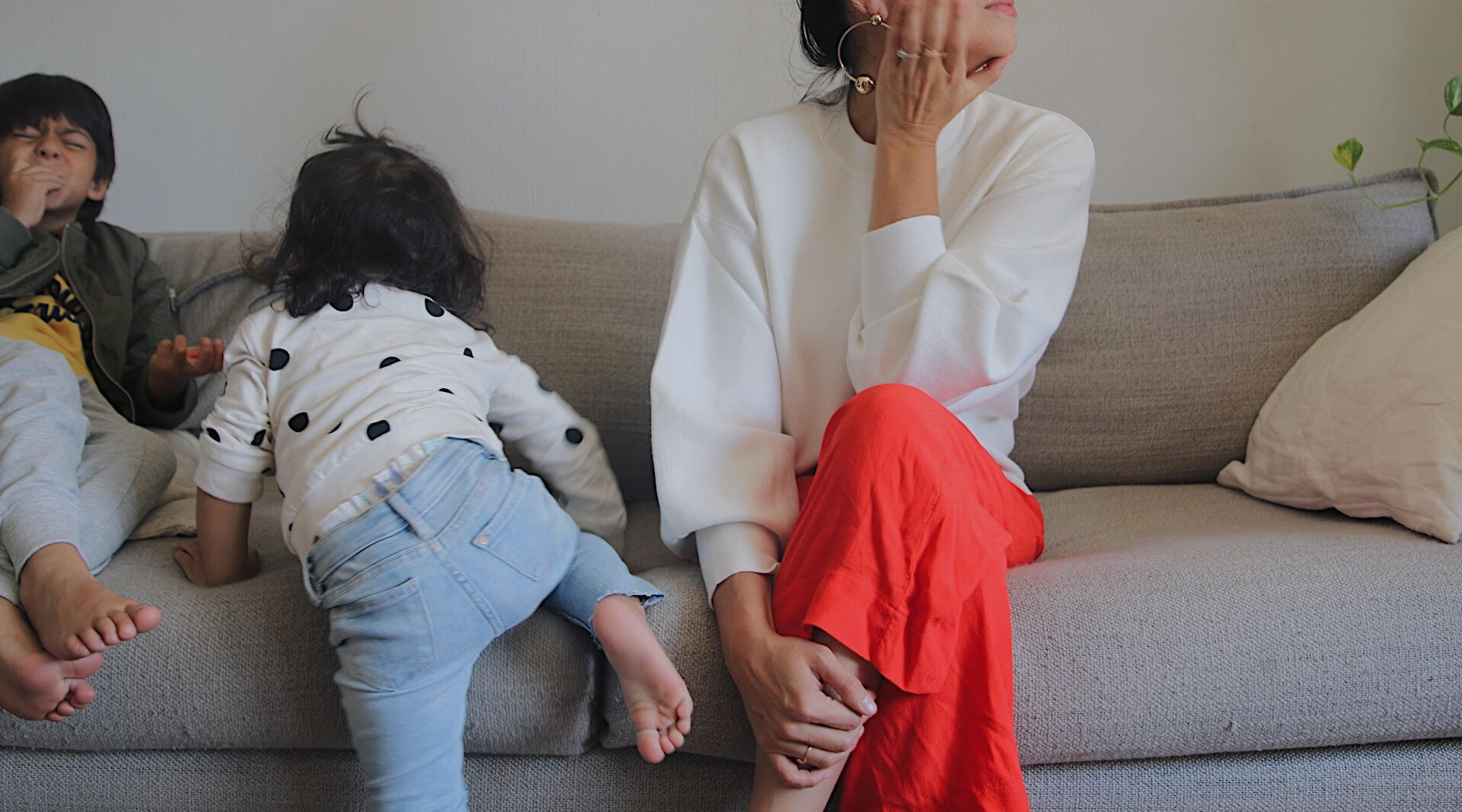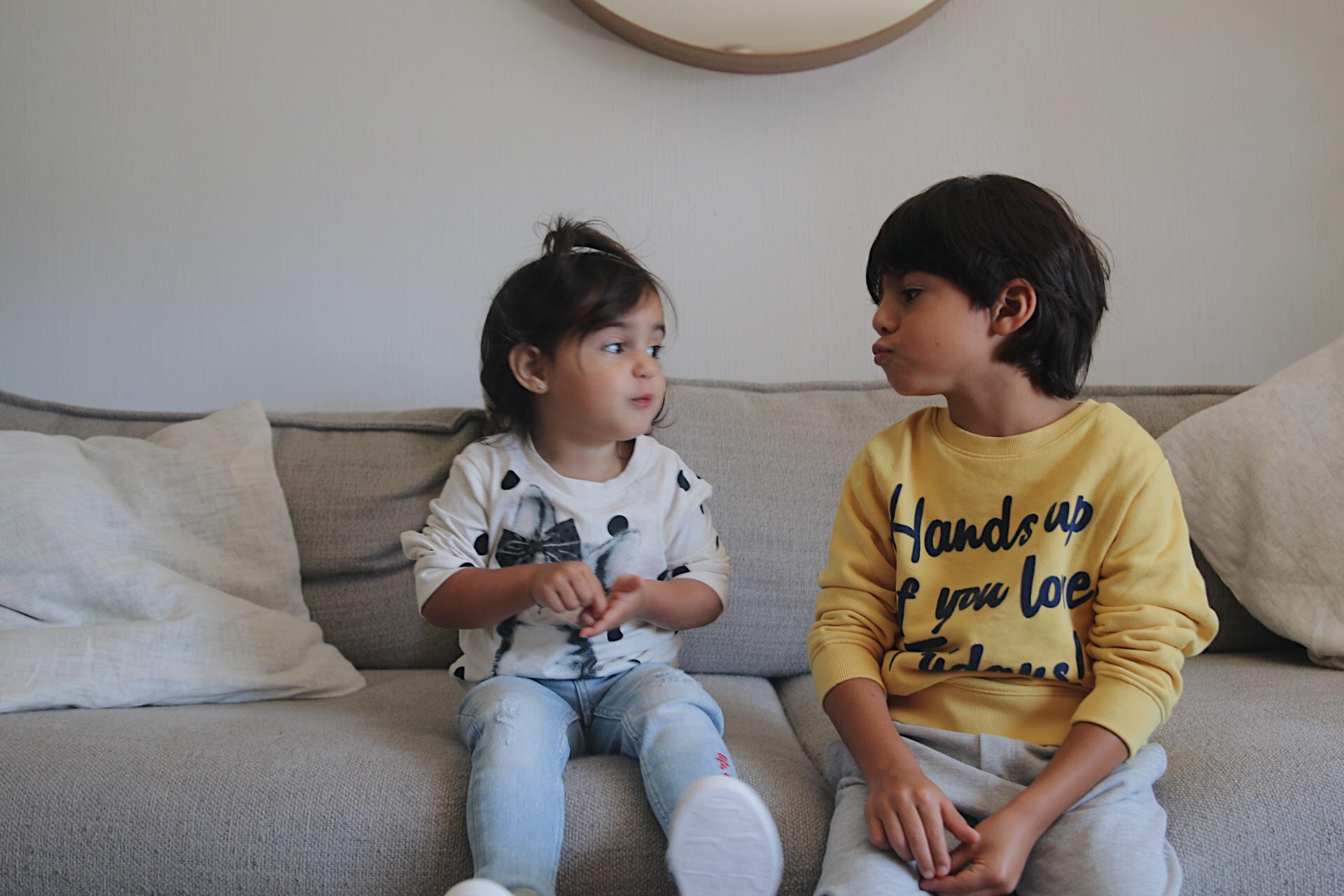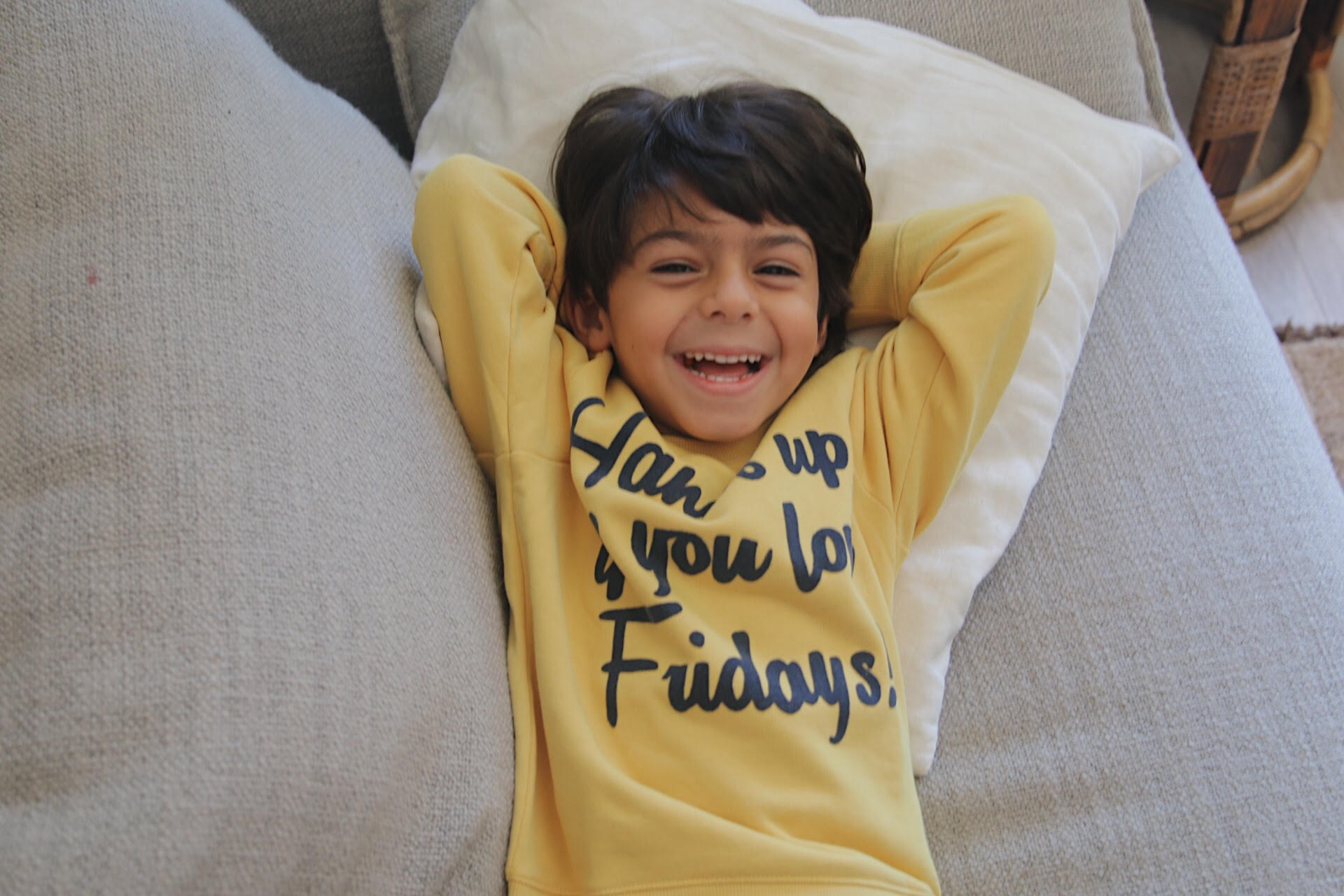 On Lucas:
Outfit 1
Tokyo Sweatshirt | Grey High Tops | Pants | Army Green Bomber Jacket 
Outfit 2
Hands up Sweatshirt | Grey Joggers
On Lillie:
Outfit 1
Polkadot Hooded Jacket | Polkadot Skirt | White Velcro Sneakers
Outfit 2
Kitten Sweatshirt | Embroidered Skinny Jeans | Gold Star Sneakers
On Nicole:
Red Cropped Pants |  White Top