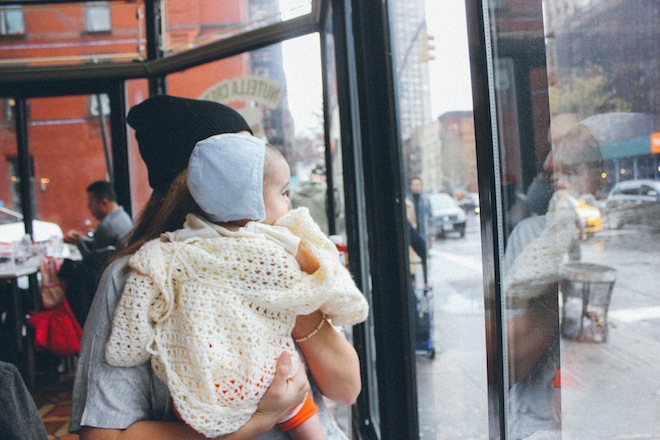 Time is a beast, no? I seriously can't believe Lillie Sol is 6 months. At her last well visit, her pediatrician and I discussed the introduction of solids and it was bittersweet to say the least. With Lucas I was always excited and ready for the next milestone. This time around I am desperately trying to find a way to make time slow down. Any mom out there with the secret? No, seriously.
About a week after Lillie's appointment I received an email from Plum Organics and the timing couldn't have been more perfect. They recently introduced a new line of Grow Well pouches with a focus on giving your baby a delicious meal full of nutrients using organic ingredients to address additional functional needs for baby.
While some moms may scoff at pouches, I have always been a big fan. They were the perfect solution for Lucas when we were on the go and I most definitely plan on using them with Lillie while we are out and about in the city. Plum Organics has changed the pouch game with their new pouches. The line is made up of four pouches: DHA, Tummy, Muscle, and Bone. All important and vital for our growing babes. As a mom, I couldn't ask for anything more. If you'd like to try these for your own little one, Plum Organics has provided a coupon code for $1 off your purchase. Score!
Cheers to growing babes and keeping them healthy and happy. Thank you Plum Organics for making this mama's life a bit easier!
This post was sponsored by Plum Organics through their partnership with POPSUGAR Select. While I was compensated to write about their Grow Well products, all opinions are my own. Thank you for supporting the brands I love and trust!