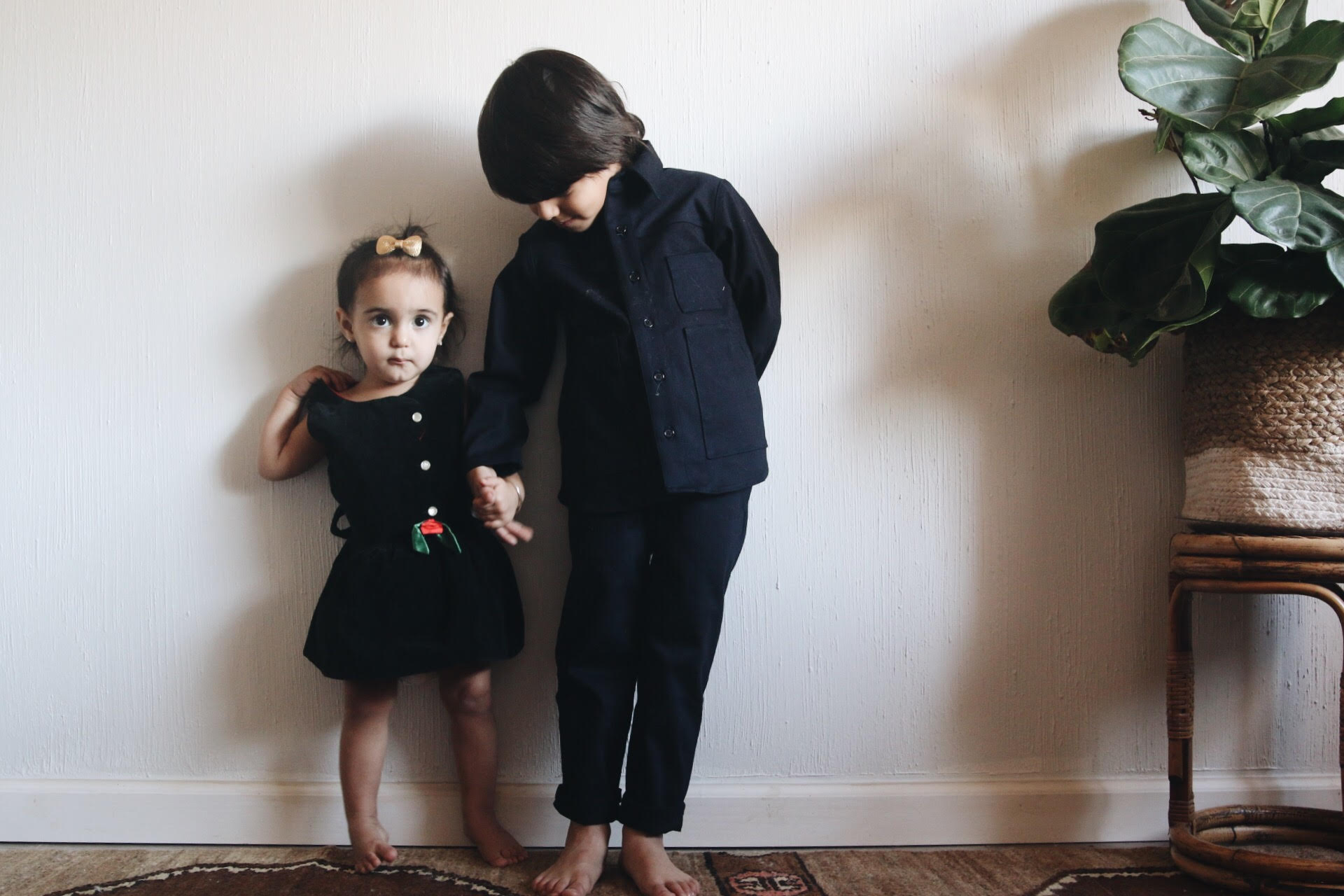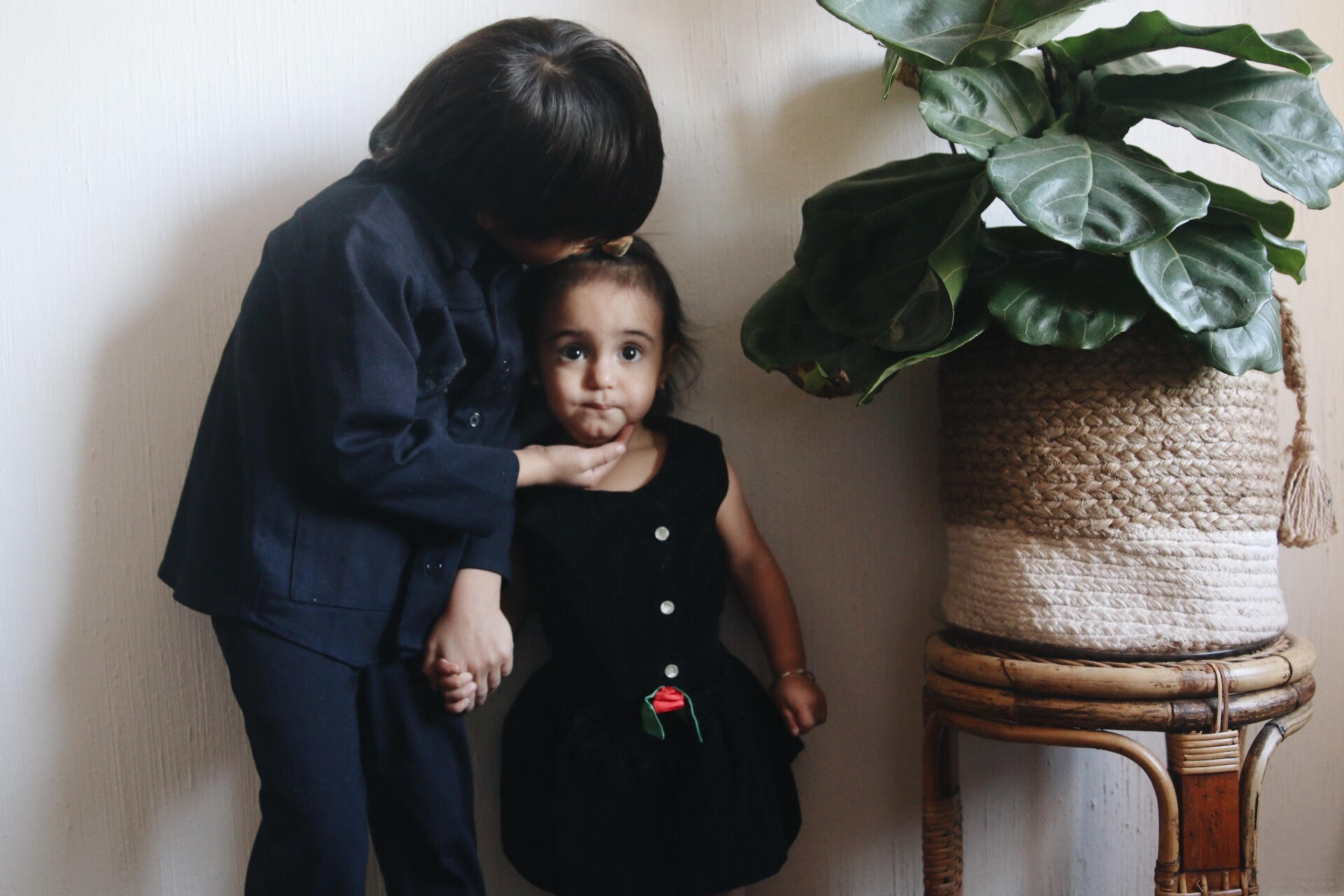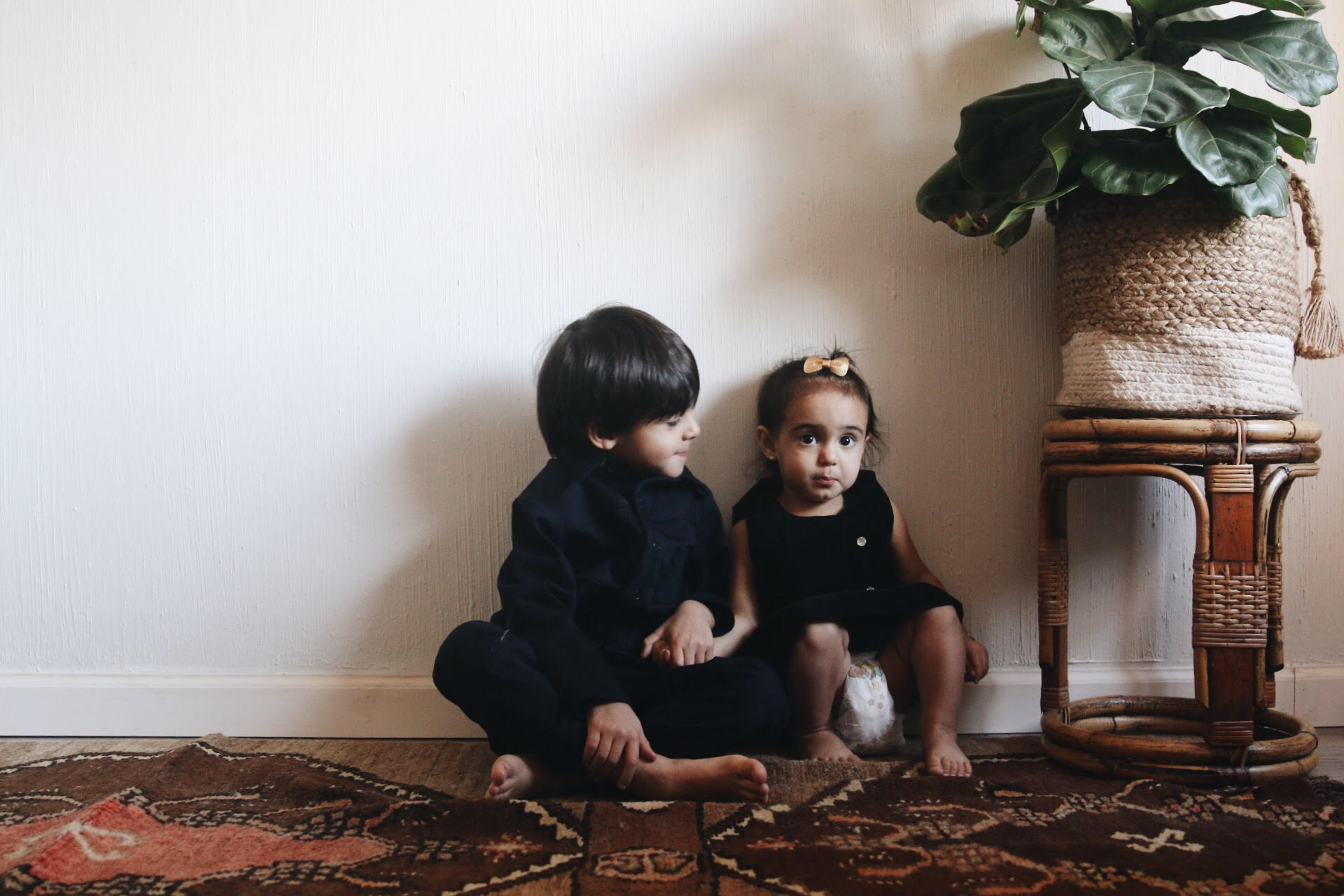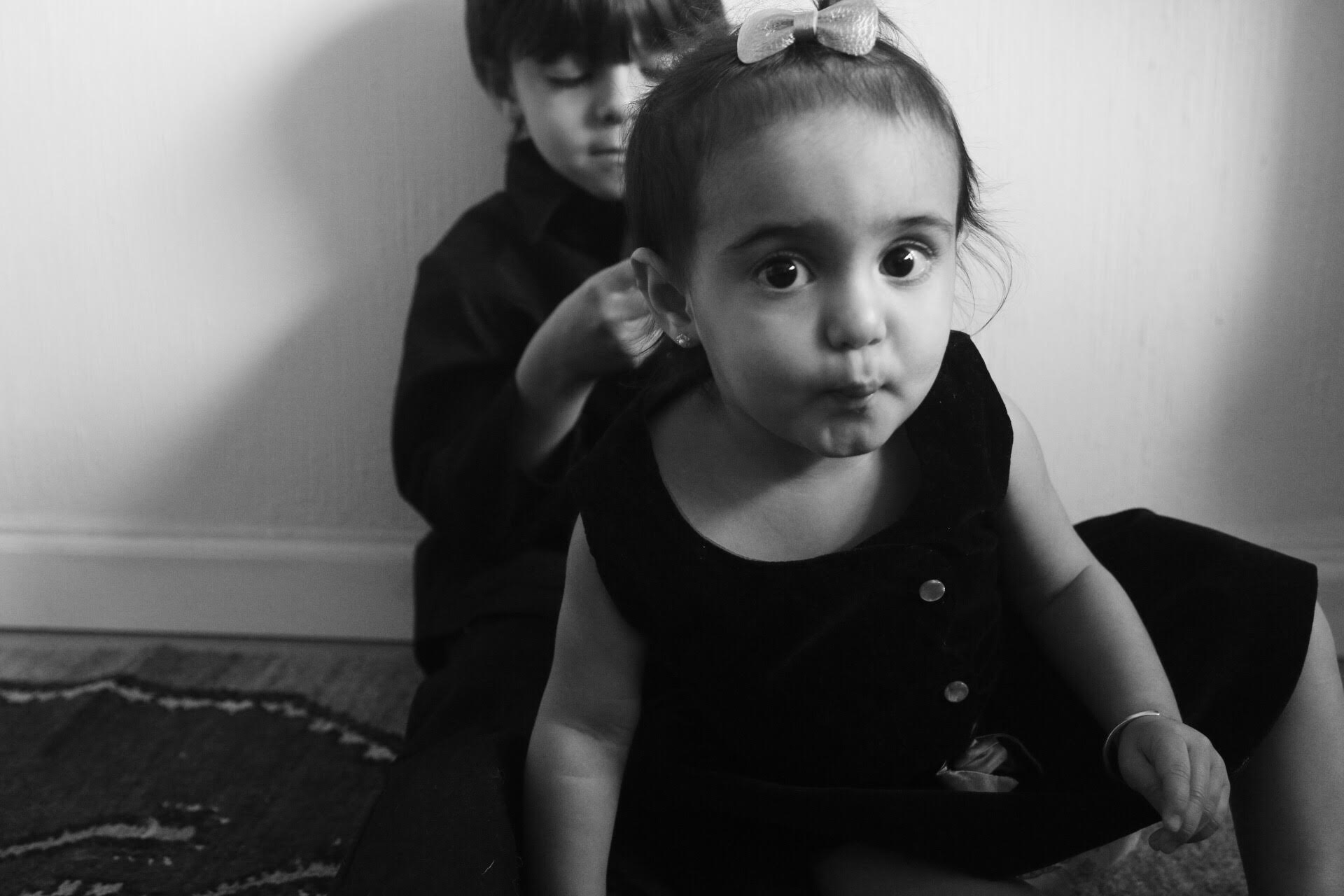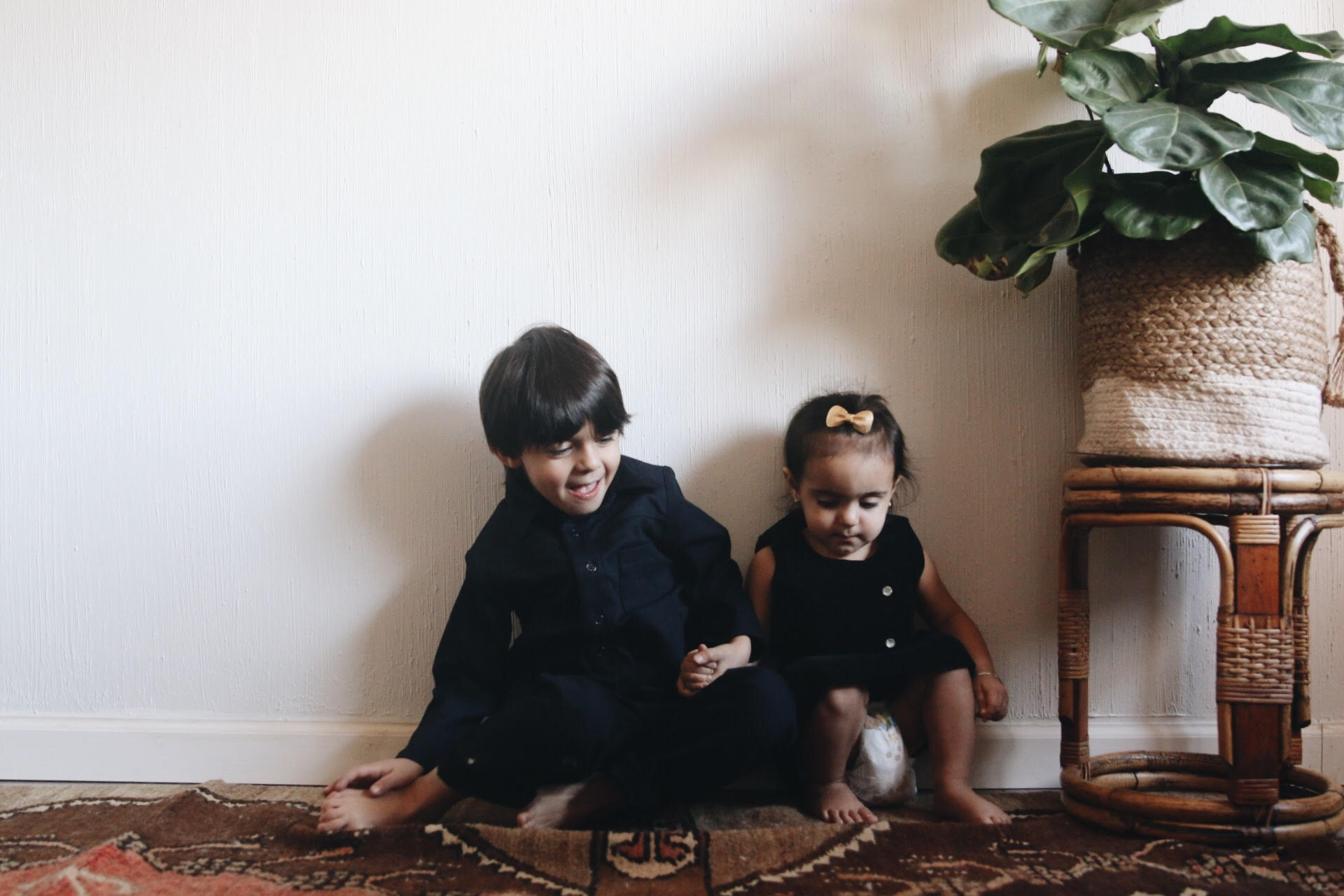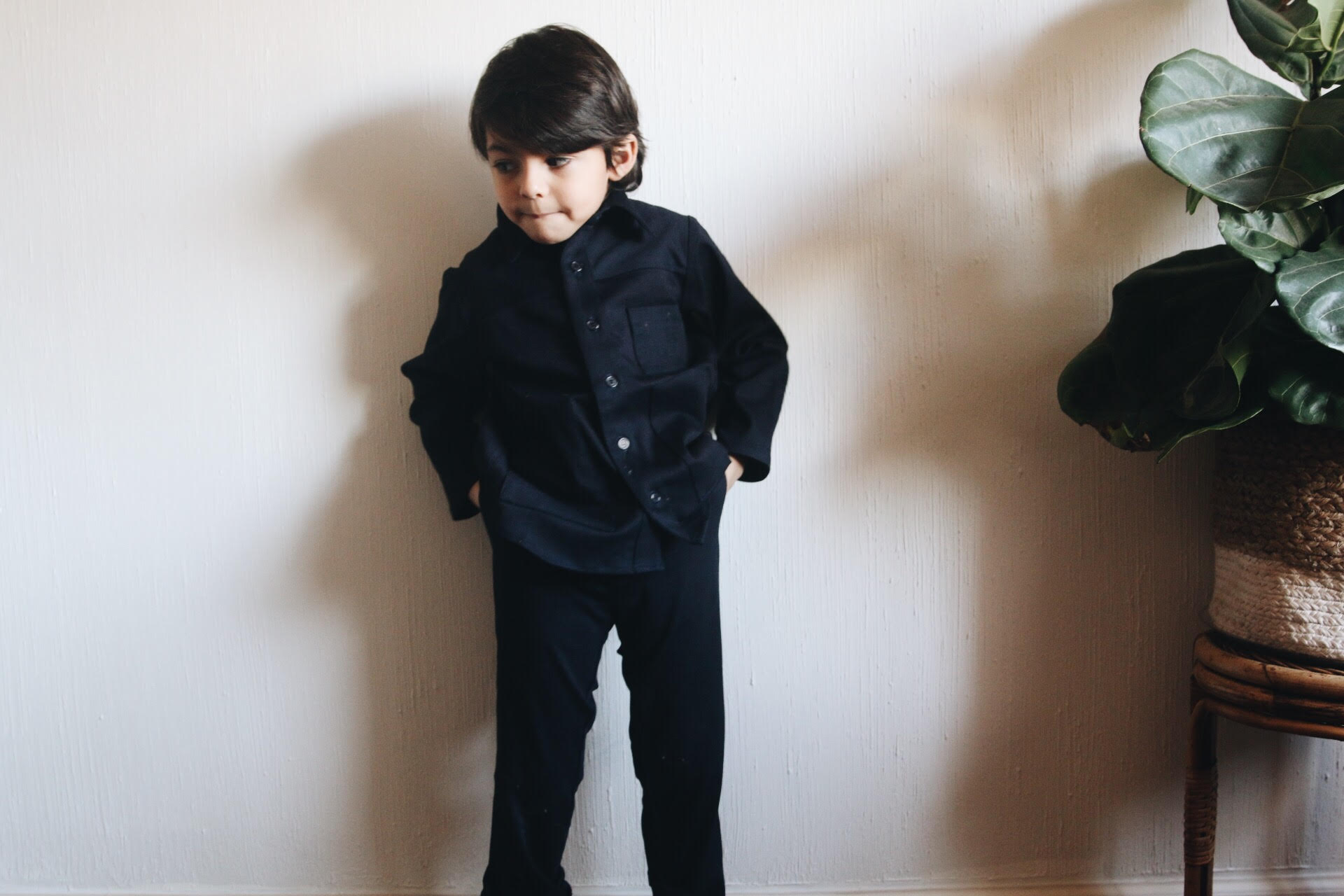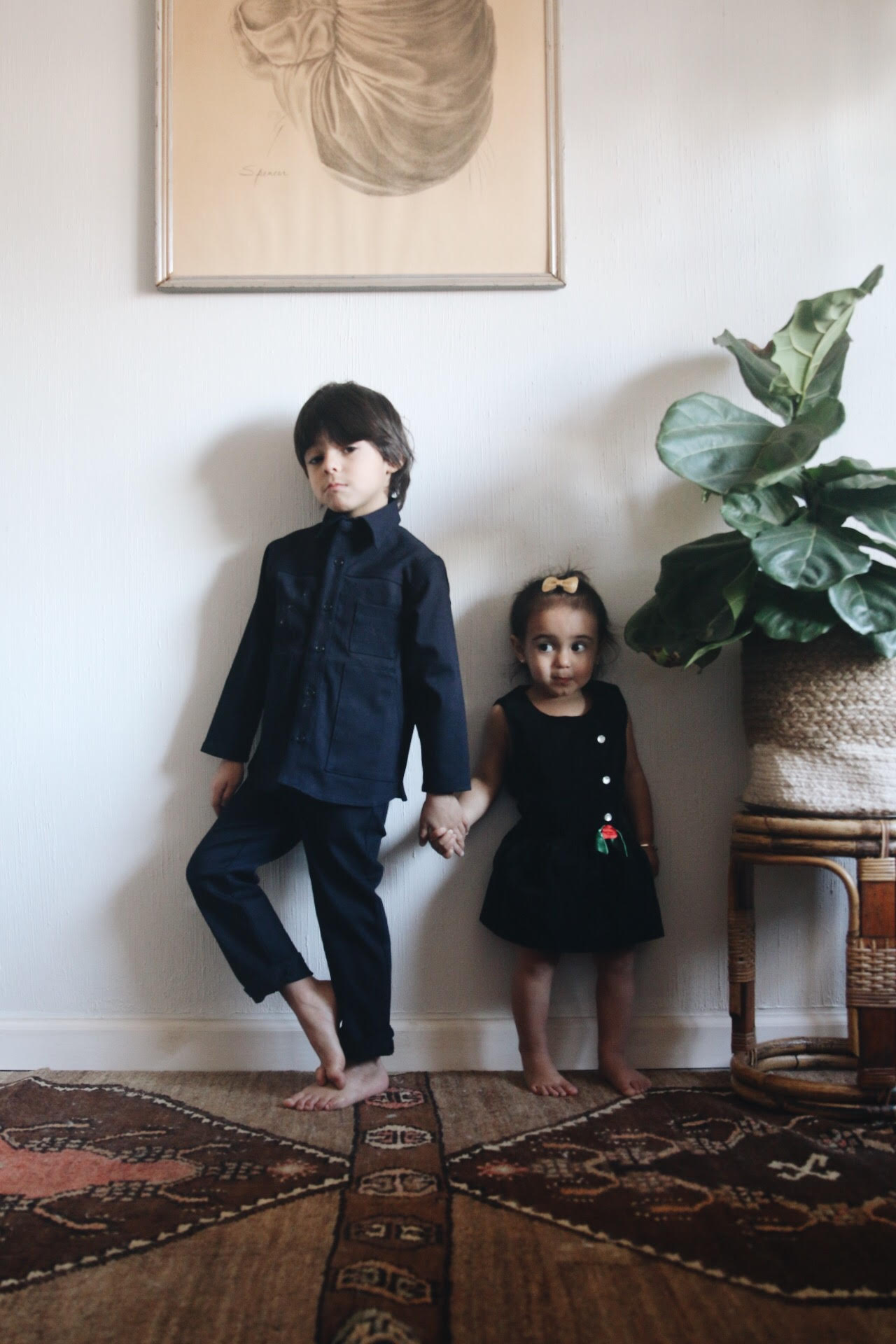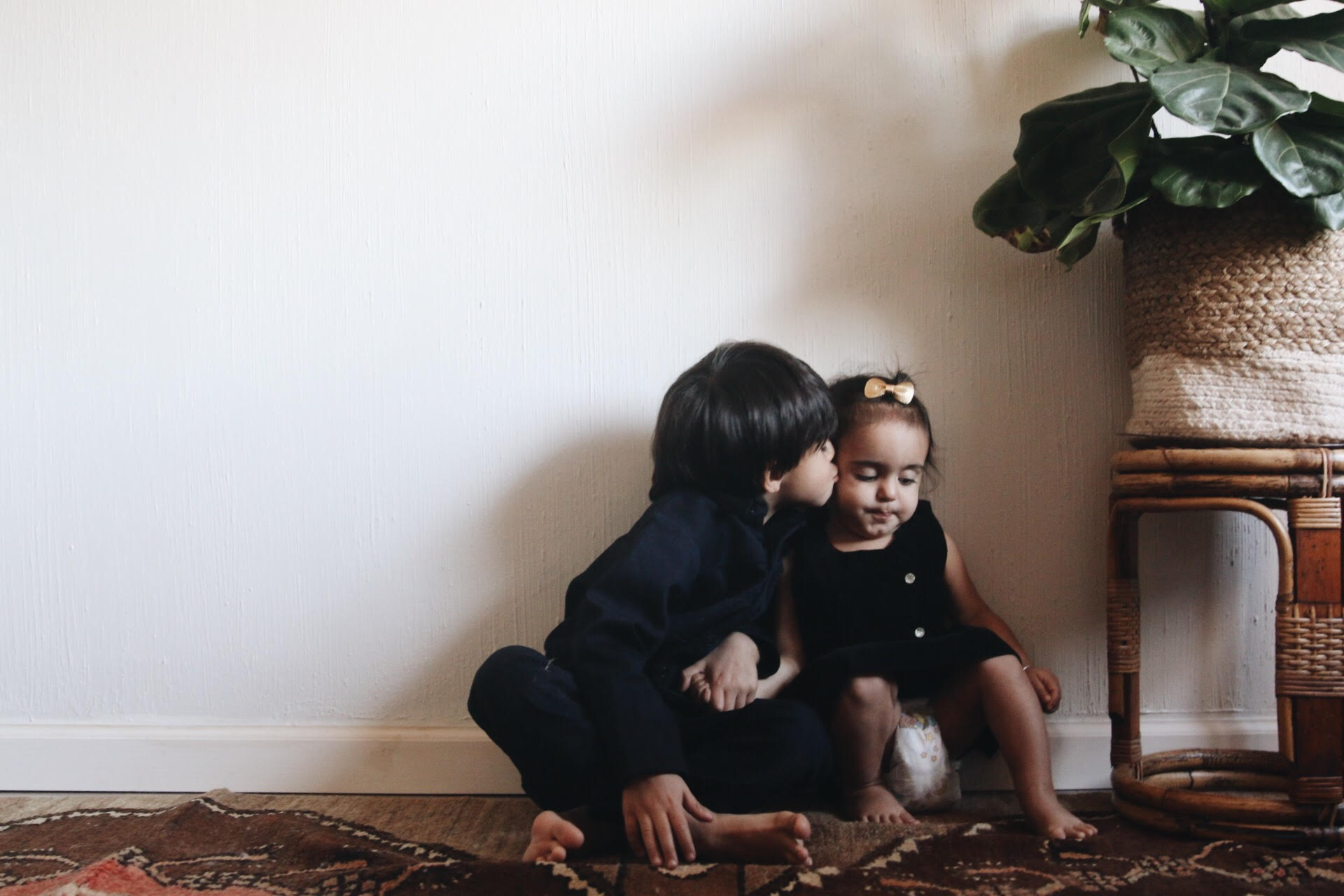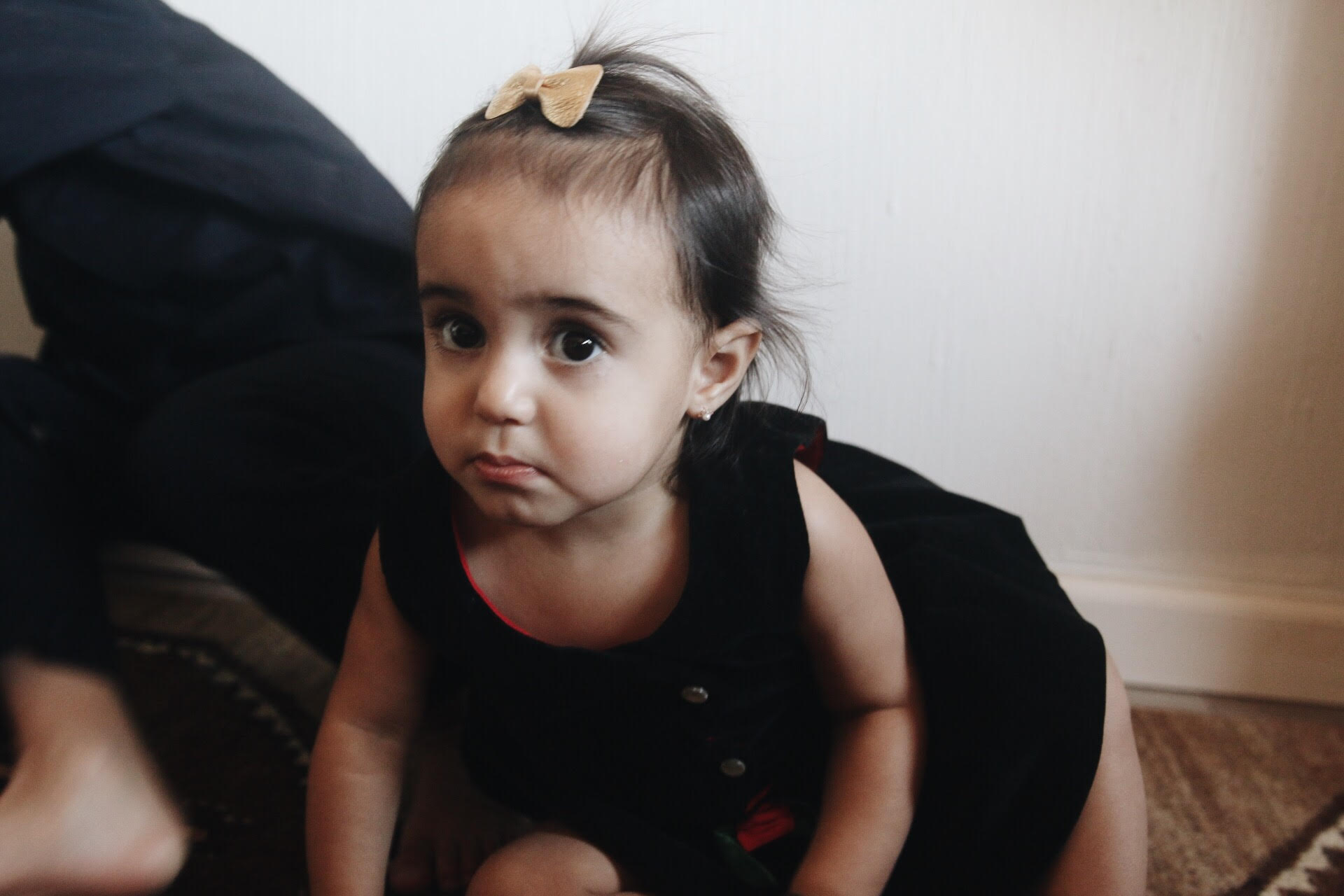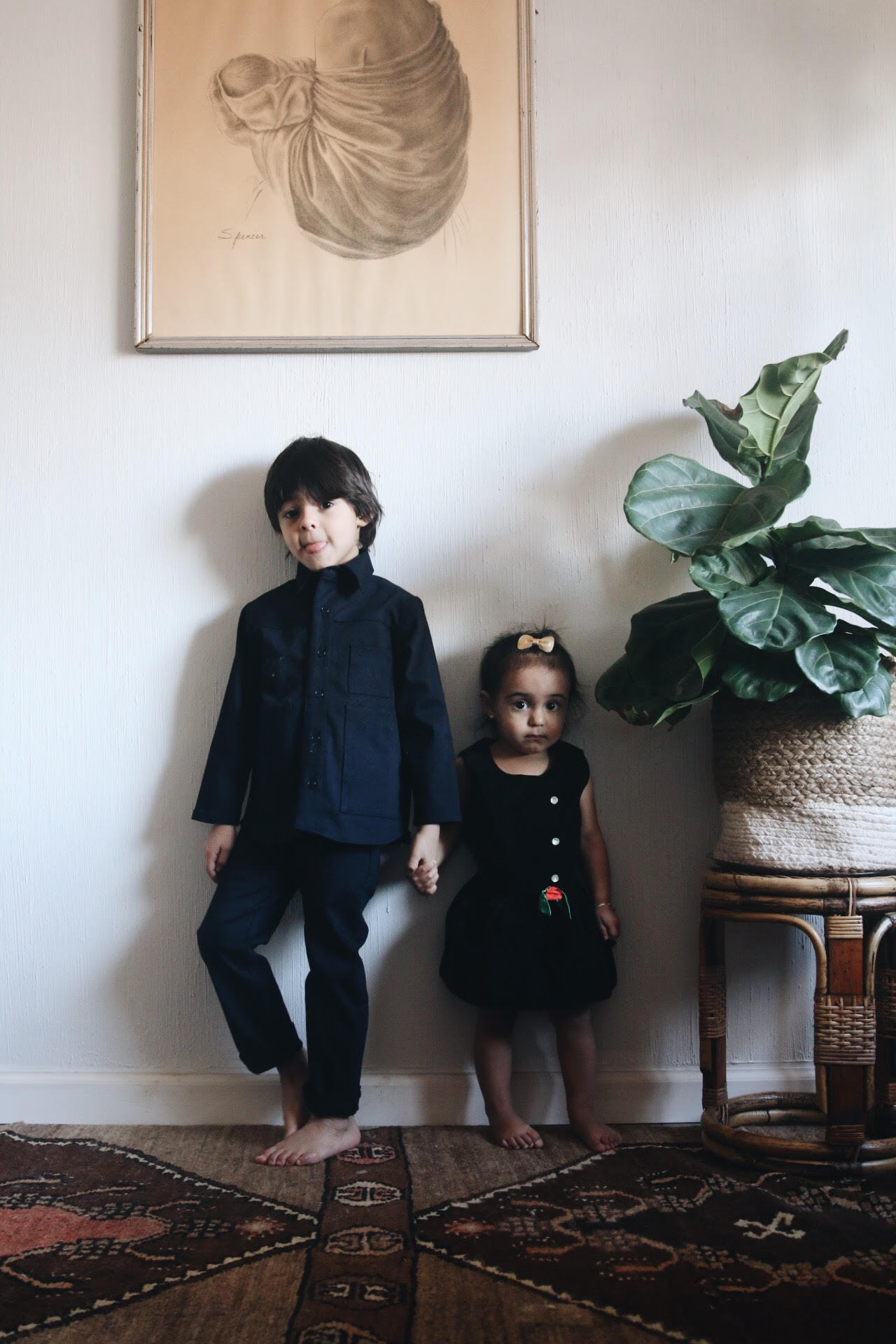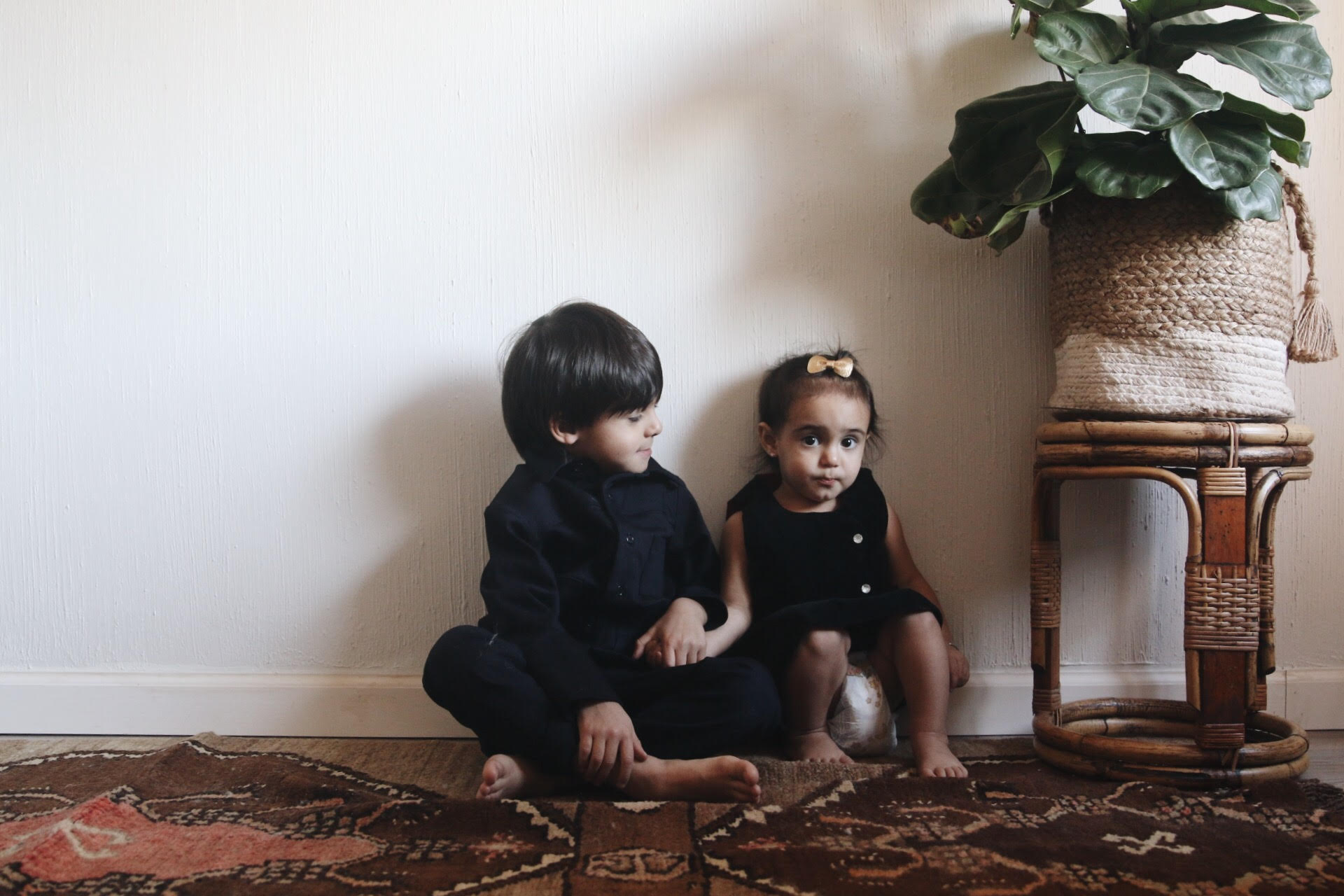 It must be noted that Miss Sol is wearing a holiday dress that my mother (thank you mom!) saved from my childhood. There's something so special and sweet about seeing my daughter wearing my old clothes. That generation to generation thing is really amazing.
I'm going to be really honest here. I took these photos because yes, I wanted some adorable photos of my kids but really they were for my mom. To print in Costco. Because she's been harassing me about photos to send to family. So voila! An impromptu shoot of the kids wearing their holiday outfits. I love the photos and now my mom has prints that she can stuff into envelopes with a note bragging about her grand babies. Everybody wins. Except Lucas. Because 5 minutes into our "shoot" this is what I got: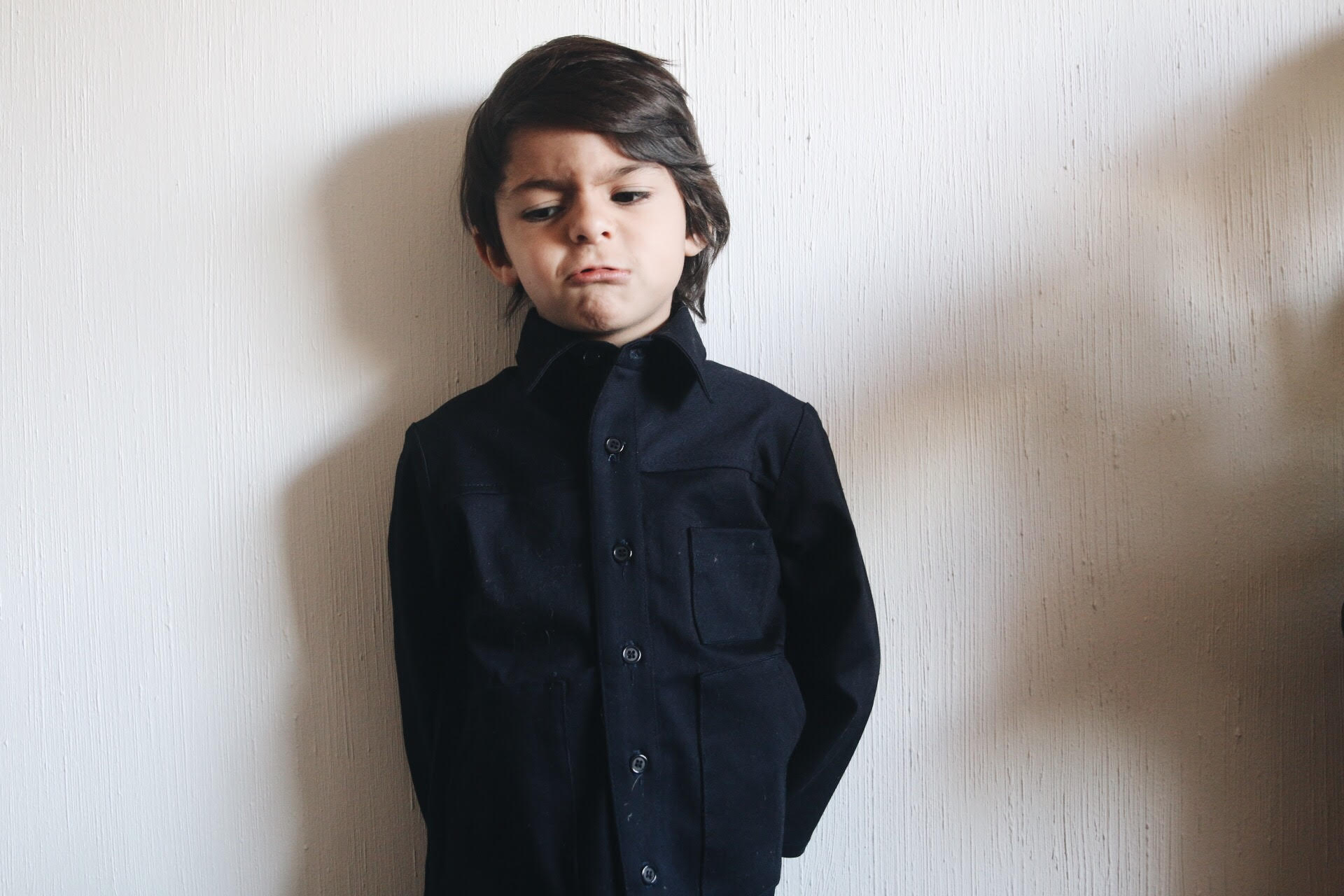 We will be spending Christmas Eve in Brooklyn all dressed up and drinking wine (apple cider for the kids ;), eating delicious food, and exchanging gifts with family. The letter Lucas wrote to Santa and the plate of cookies and carrots will already be left out before we leave for the evening. We'll take a late cab home and the kids will be passed out in the pajamas I pack for them to change into and we will slide them right into bed the moment we get home. Ivan and I will finish wrapping gifts and place them under the tree. Our plans for Christmas day include breakfast, gifts, naps, nobody changing out of their pjs, and lots of snuggles. Wishing you all a beautiful Christmas weekend!
On Lucas: work shirt and trousers from arq | On Lillie: hair bow from pitchoun designs