The first time I saw these images I cried. Life can feel so rushed and full of routine most days that we sometimes forget to step back and admire the beauty that is right in front of us. This is us. Toys everywhere, diapers, laughter, meltdowns, hugs, bare feet, kisses, and love.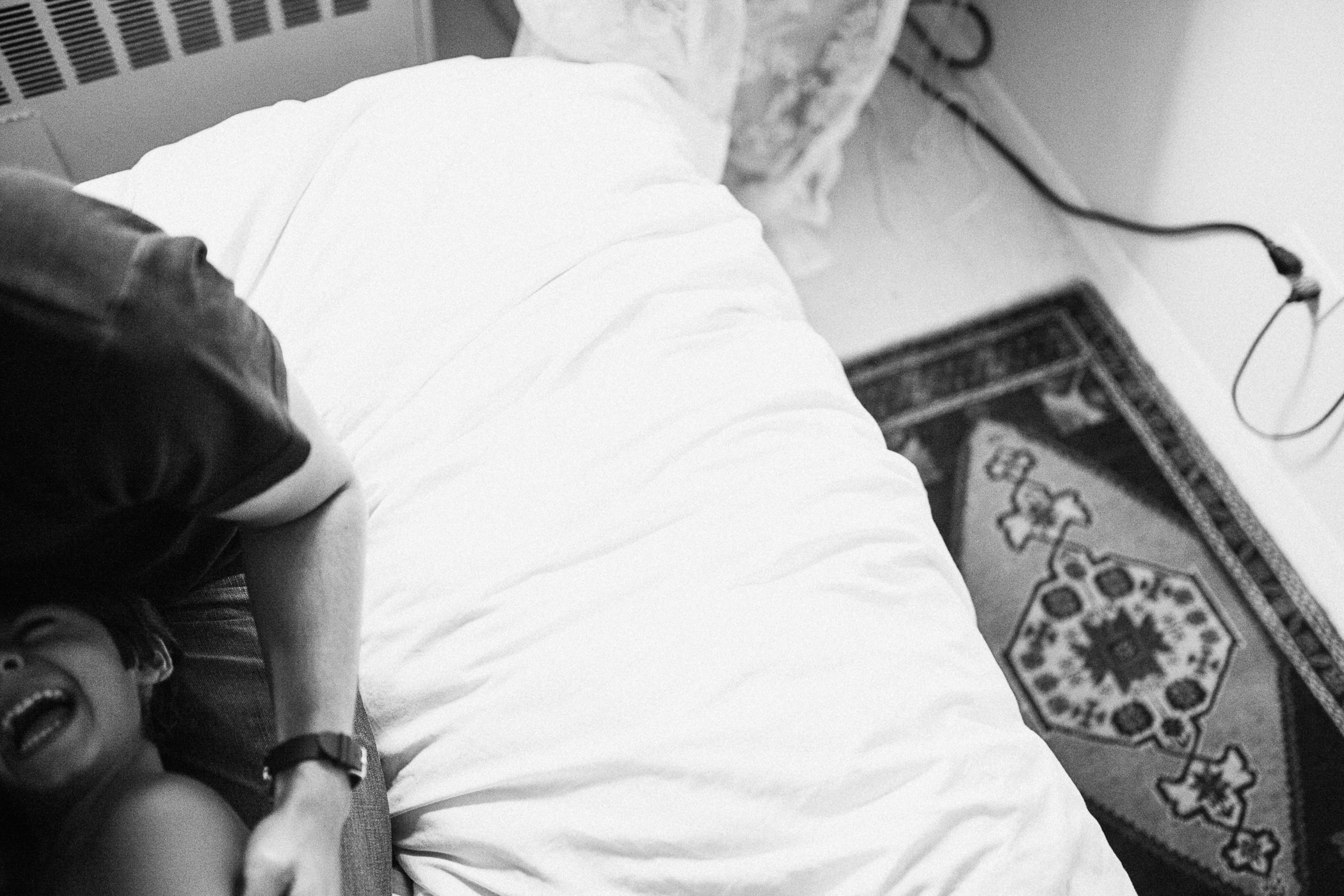 Something I treasure most about these images is the affection captured between Ivan and I. As a couple and as a unit I truly believe we are setting an example to our children on love and showing our emotions. We always kiss and hug in front of the kids and I wouldn't have it any other way. Also sometimes it still takes my breath away that these two little beings are ours. That they are siblings. That they will grow up always having each other. It's something I never had and I get all weepy at the thought of the bond they will have forever.  These images are such a gift for them to look back on when they are older.
I can't thank our photographer Jen Fairchild enough for capturing us in this beautiful, intimate way. Jen, you are incredible. I am forever grateful for these images.
You can follow Jen's gorgeous Instagram account here.